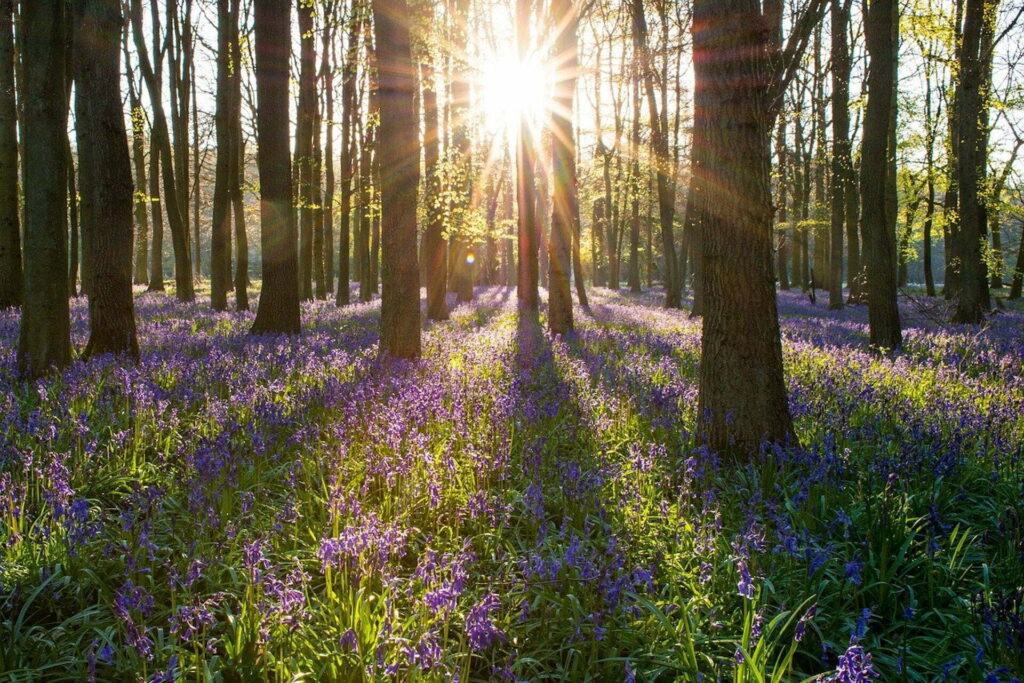 Static caravans have long been a staple of the British holiday or 'staycation' and are great for families and couples looking for a break in the UK. Buying a static caravan as a holiday home is a big investment, from which brand to buy to where to site it, and can be as confusing as it is exciting.
As it's a big decision, being as efficient as you can be with your budget is one way of making the leap into ownership easier – this is where used static caravans come into their own. Second hand models cost less than the premium price tags on brand new models and will have all the same luxuries and comforts available.
If you're currently searching for your first or next static caravan to buy to enjoy holidays in the UK, here are some of the top reasons why a used static is your best option and the flexibility it will bring. If you have any questions or want to view any of our models at our showground in West Sussex, call us on 01403 274877 and select option 1.
Used static caravans for holidays in the UK
Holidays in static caravans are an ideal way to relax whilst you're away with family or friends and many owners will keep their holiday homes for years to come. Here are some of the benefits of used statics for your getaways:
You save money to spend whilst you're away
As used models cost less, from the very beginning you have an extra pot of money leftover to put back into your time away, whether this is for food or activities. Once you have your model bought and sited, you can start to enjoy holidays as and when you need them, knowing you have a budget set aside to make the most of it.
Depending on the models you prefer and your requirements in terms of bedrooms and features, it is entirely possible to save thousands of pounds against buying new. Static caravans as holiday homes in general can also save you money on holidays, especially if you take frequent breaks and have opted for expensive traditional hotels, brick and mortar holidays in the past.
Flexible holidays (including term time)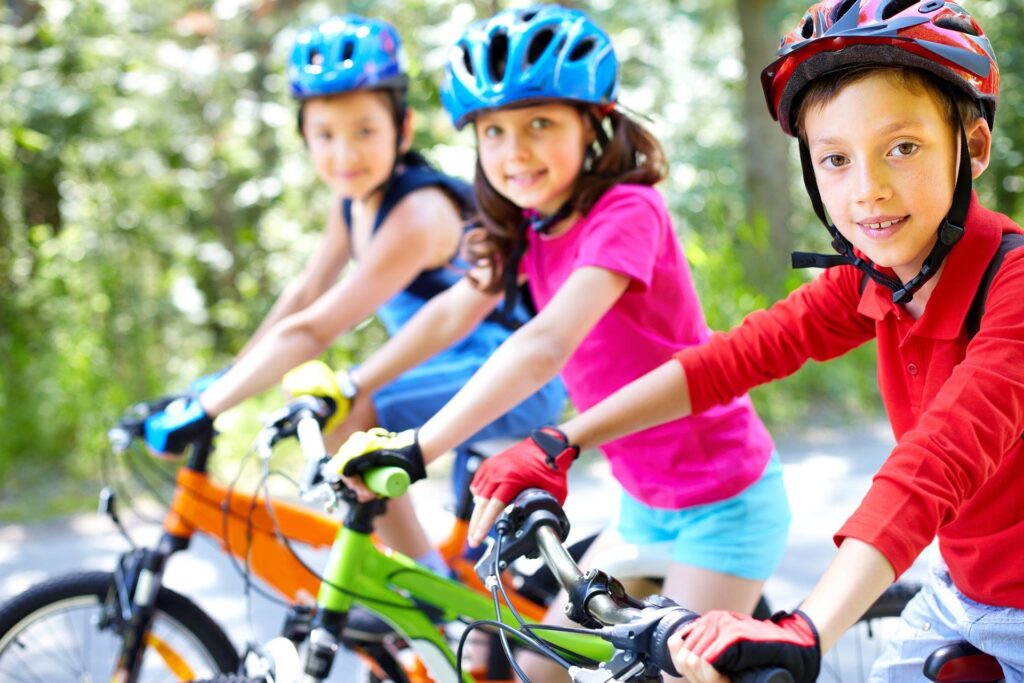 A static caravan means you can go on holiday throughout the year with little to no notice and without the need to research and make a new booking for somewhere to stay. Perhaps you need a break from work, or have something to celebrate – once you have a holiday home you can use it to go away more flexibly, frequently and on your own terms,
This is particularly useful if you have young children and can only really opt for weekends away during term time, and longer breaks during school holidays. One huge benefit of this is that as you have little breaks throughout the year, the process of going on holiday with children becomes less stressful and complex.
Less stress and more relaxation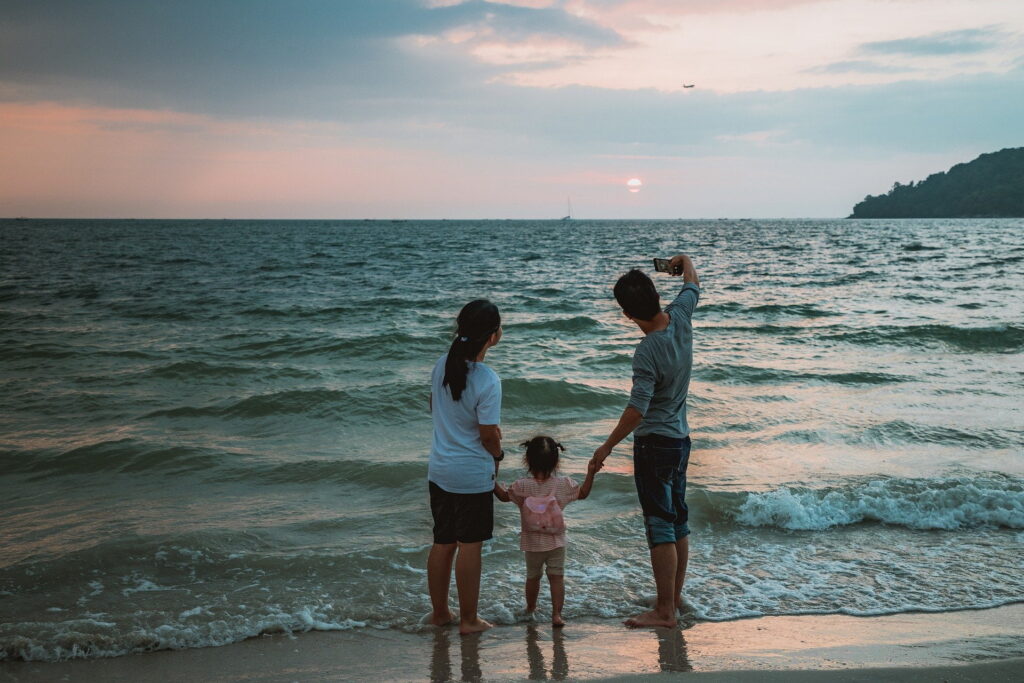 Being in such an appealing situation of having your own holiday home also allows for more relaxation. You don't need to stress about planning the drive there, worrying about the facilities or if there are stores nearby with everything you need to stock up on. You can make your trip in full confidence as it'll become a home away from home.
At times when you need a getaway to blow away the cobwebs and feel refreshed, reduced stress is ideal. It's essentially an opportunity to take more time to focus on yourself and wellbeing, without having to find somewhere new to go each time and waiting months or even more than a year to take the time you need.
Luxury on your terms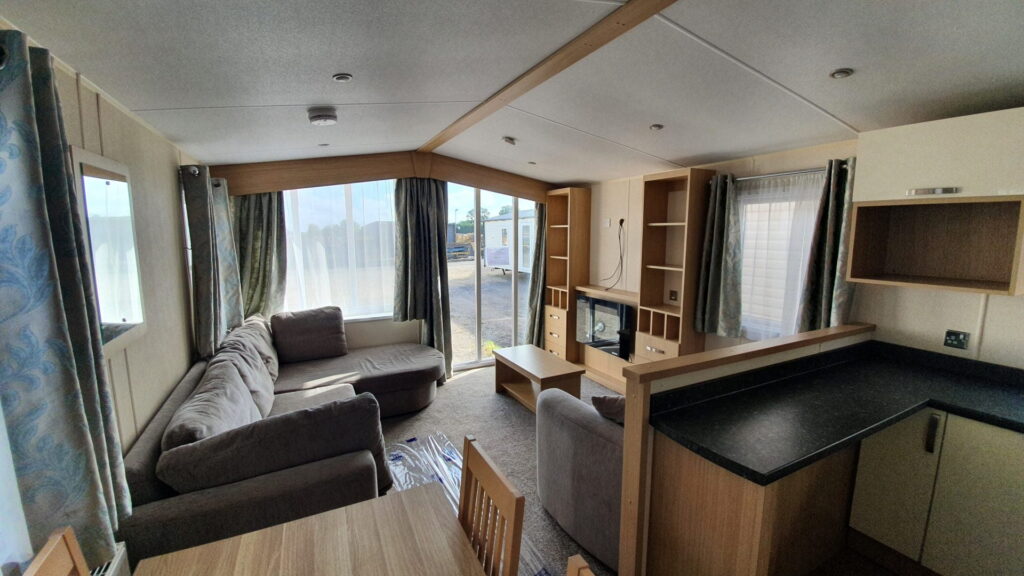 Whatever myths go around about old statics of the past and caravanning not being luxurious, they don't hold much against the modern models and the huge choice caravanners now have.
Statics, depending on your budget, are manufactured in such a way that they:
Make the best use of space
Are stylish and contemporary
Offer luxury features including double glazing
Have the option for additional decking
Let in a lot of natural light
Have high spec furnishings and finishes
We have even stocked a static with a roof terrace. With so much choice, you will be able to find the ideal model for you and your family's needs. Should you require more space, you could even consider twin units to open up even more possibilities.
To return to affordability, by choosing a used model, you'll be able to afford more than when buying new and as a result, get more for your money. Step one is always locate the park or land you wish to have your caravan delivered to before you contact any dealer. Once you have your pitch in place, we can help provide the caravan that also best fits the requirements on the chosen caravan park.
The fun of holiday parks
If you haven't spent time in a holiday park before, there are so many activities for families and nearby attractions, as well as beautiful views and a sense of community. Holidays in parks can be a great way to try something new and meet new people.
Being conveniently located in a park also means activities are right on your doorstep, rather than a drive away, meaning you can rely less on travel once you arrive. Some popular activities depending on the park include fishing, paddle boarding, BBQs and nearby cycling routes.
It is worth noting that picking a holiday park is another big decision; research what parks offer in terms of activities, as well as the cost of being pitched there and any restrictions they have on the models of statics they accept on site.
Rental possibilities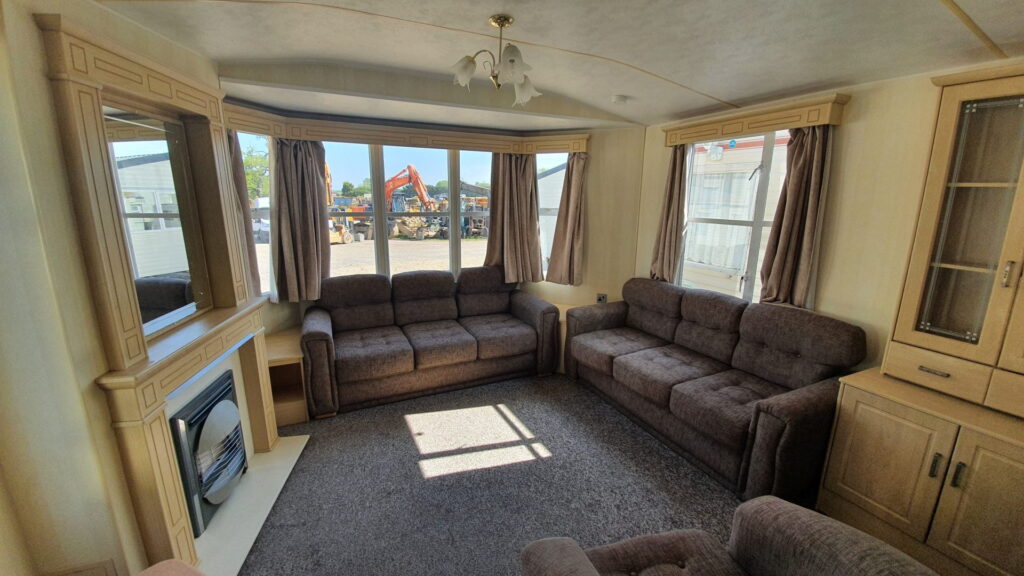 Another option for your static, depending on the rules of its site, is an income from renting it out to other holidaymakers. This means that you could be earning money when it's not in use, which could be thought of as reclaiming the initial cost of the investment, or as more money to spend in your leisure time whilst you're away. It could also go towards ongoing costs and general upkeep, such as utilities and holiday park fees.
Many caravan owners do rent their statics and it can be quite easy to arrange bookings during peak times, such as half terms and the summer holidays. Of course, you can choose to book it out as you wish so you never have to miss out on your own time away.
For more benefits of buying a used static caravan as opposed to a brand new model, read our blog on 'The Top 5 Reasons To Buy A Used Static Caravan' here.
If you have located your chosen land/caravan park – book a viewing with us
We have a large stock of used static caravans available to buy at our showground in Horsham, West Sussex. Viewing is by appointment only where one of our team will show you round and answer any questions you may have.
If you have any particular requirements, don't hesitate to get in touch and we will be able to let you know if we have relevant models available. As our stock is always being updated, contact us to be kept up to date.