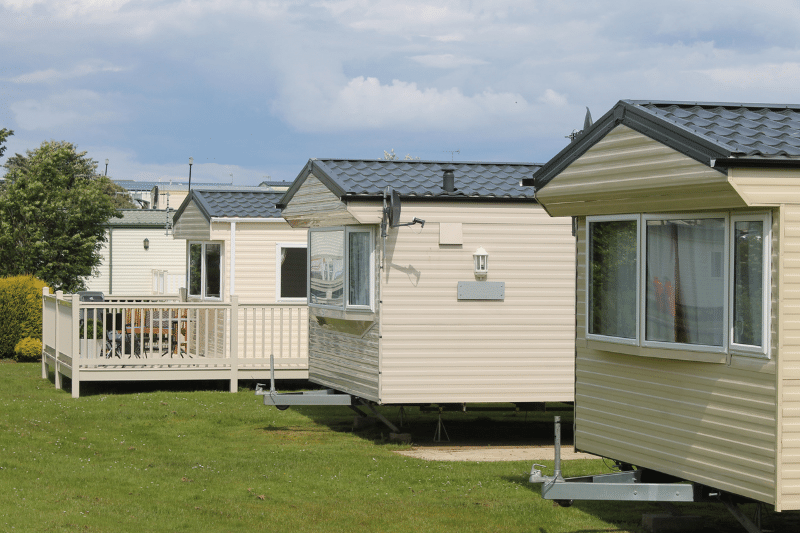 An integral part of the British holiday landscape, the caravan has long been a popular choice for those wanting to enjoy a quiet country getaway. Nowadays they're used for everything from commercial and office premises to permanent dwellings; but with so many variables to choose from – size, layout, make, model, static or touring caravan, twin or single berth etc – buying a caravan can be a daunting prospect, even for the most seasoned of caravanners.
In our opinion, the first consideration for any potential caravan owner should be whether to buy new or to opt for a second hand caravan. We've compiled some of the benefits of buying both new and used caravans in the hopes of making your decision a little easier.
We have more than 40 years of industry experience, and stock a wide range of new and used static caravans to suit every budget. If you'd like to know more about what to consider before purchasing a caravan or would like to view any of our models at our West Sussex showground please call us on 01403 274 877.
Benefits of buying a new caravan
Buying a caravan is a big investment. Ultimately, your budget will likely dictate whether or not you choose to buy a new or second hand caravan. In almost all circumstances a brand new caravan will cost more than its used counterpart, so what are the benefits of this additional expenditure?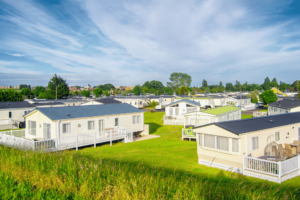 Personalised design
In a space where you are likely to spend a considerable amount of time, it's important for the layout and design to suit your individual needs, requirements and personal preferences. Buying a new caravan puts you very much in charge of the interior design of your new home or holiday accommodation; affording you the freedom to decide exactly how the space is used. Optional extras including the latest tech gadgets or wheelchair accesses can be easily incorporated, leaving you with a personalised finish without compromise.
Long lifespan
A well looked after and properly maintained caravan can last years – in fact it's not unusual for static caravans to last upwards of 35 years! Although buying a new caravan will require a larger initial investment, such a long lifespan means that you're unlikely to be making another purchase for a very long time. New caravans also benefit from the latest in build and design quality, utilising modern technology and materials to improve comfort and increase practical life expectancy.
Peace of mind
Brand new caravans are typically sold with long warranties, covering the mechanical and electrical breakdown of parts as well as the integrity of the caravan body itself. This gives the buyer the peace of mind that should something go wrong, their investment is protected and issues can be resolved without additional financial cost. Buying a new caravan also gives the buyer peace of mind that the unit has no wear and tear, having never been used by a previous owner.
Cost efficient
As new caravans are equipped with the latest in technology, including modern central heating and double glazing, they are typically highly cost and energy efficient. This means lower energy bills (gas and electric) and coupled with long life expectancy results in a reduced carbon footprint, actively contributing toward a greener future.
Benefits of buying a used caravan
With so many compelling reasons to buy new it might be tempting to dismiss even considering a second hand caravan. However buying a second hand caravan comes with its own unique set of benefits and could prove to be the preferred option, especially for those new to caravanning.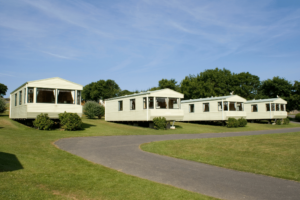 Value for money
As we mentioned earlier, budget is typically one of the main factors when it comes to deciding between a new or used caravan. Even in good condition, a second hand caravan will be significantly less expensive than buying new, and more often than not will offer better value for money in terms of space, facilities and specifications.
In some circumstances a used caravan will still be covered by the manufacturer warranty, or be sold with a warranty from the dealer. A used or second hand caravan will also typically command a lower insurance premium when compared to a new caravan.
Flexible investment
New caravans, like any vehicle, depreciate rapidly meaning your investment is worth less than you paid for it as soon as driven from the forecourt. Because a used caravan experiences far slower depreciation in comparison, it represents a much more flexible investment and can be sold within a short period of time without large financial loss. For this reason, we recommend buying a used caravan for first time caravan owners, or those unsure about whether or not a particular caravan design is suitable for them.
Efficient delivery
Buying a used caravan comes with the added bonus of being able to have the caravan delivered quickly and efficiently. Unlike new caravans, for which you may have to wait extended periods of time for works to be carried out, a used caravan is complete and ready for delivery between 7 and 21 days.
Always use a reputable caravan dealer
Whether you choose to buy new or second hand – we always recommend that you buy a caravan from trusted and respected dealers. Our extensive industry experience enables us to offer our customers the best possible advice and guidance, ensuring that you'll enjoy caravanning for years to come!
Arrange a viewing at our showgrounds in Horsham or Billingshurst
If you're considering buying a caravan then we'd love to hear from you. Our experts are on hand and available to answer any questions you may have regarding buying a new or used caravan, whether for private or commercial purposes, and in many circumstances we'll also buy back your pre-loved caravan.
We stock in excess of 100 new and used static caravans with models from industry leading manufacturers including Willerby, Atlas and Delta. Viewing at our Horsham and Billingshurst showgrounds is by appointment only and can be arranged by calling 01403 274 877, or by completing our online contact form.