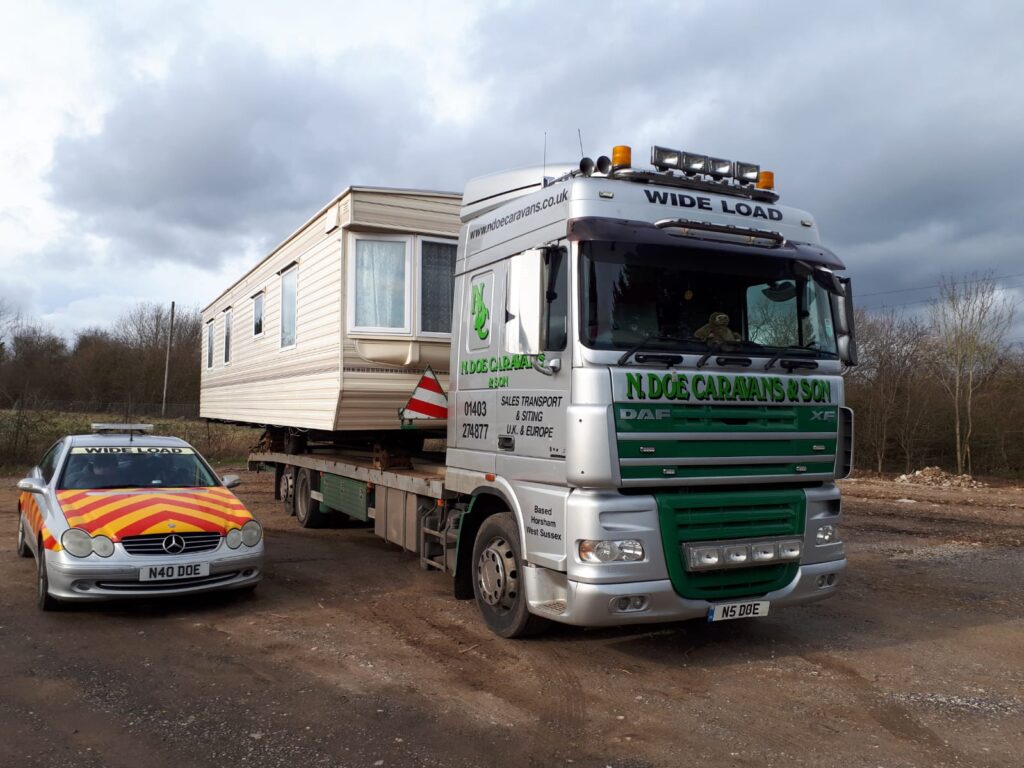 Buying a static caravan can solve a multitude of accommodation needs, from short term housing for staff, a temporary home during renovation projects, to a home office, or additional accommodation for family members within your grounds, as well as a traditional holiday home.
Whatever your reason for buying or renting a static, access to install it is a top consideration, especially if you're choosing a large static or twin unit. As this can be easily overlooked, we've put together this guide for caravan buyers who wish to have their caravan placed somewhere that isn't specifically built to receive one.
Typically, this includes siting a static on your own land or property. If you're buying a new or used static with our team, or require us to site a static of any size, don't hesitate to get in touch so we can discuss your requirements and assess access.
Assessing access on site for static caravans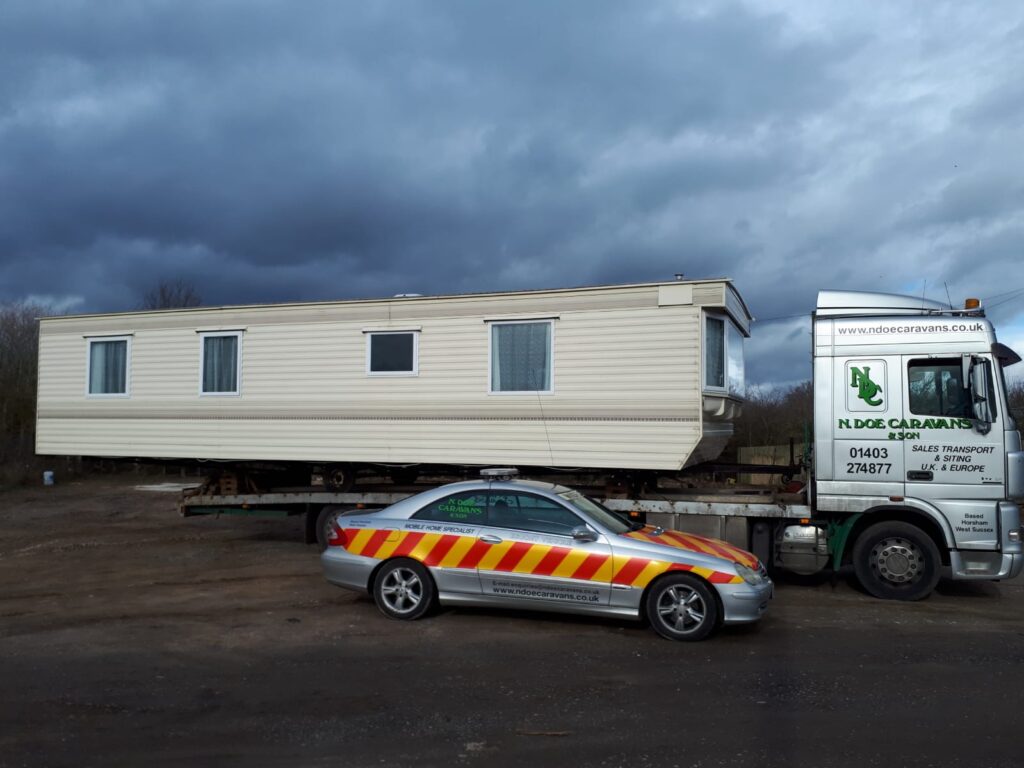 Why is this important?
If you don't check the access and ensure the static caravan will be able to be transported and sited at your desired location, there are two likely outcomes:
you risk the chance of a failed delivery which you will still have to pay for

you risk receiving a caravan damaged due to an access issue
However, with simple steps these can be avoided.
Access at caravan parks
If you're buying a static caravan as a holiday home, then the chances are it will be sited on a licensed caravan park. The advantage of locating a caravan at a licensed caravan park is access is pretty much assured. Unless you are buying a static caravan larger than any currently sited there, the route in will have been tried and tested. 
It is worth noting most caravan parks do not allow clients to buy a caravan from elsewhere and bring it to their park. A core part of the caravan park's profit is the sale of the static caravan itself. 
Unless you have found one of the very few parks that will allow a caravan to be brought in, access is really the issue of the site owner when they bring their sales stock in.
Access at your own property or land
If you're buying a static caravan to site on your own land or property, there are a number of things you need to take into account. The very first one is quite simply the scale of the item you are seeking to have delivered. 
When viewing caravans online and even in a large showground, it is easy to lose perspective on just how big these items are. We have often seen the same facial expression on many clients when they first see the delivery lorry with the caravan on arriving, usually followed by "WOW it's bigger than it looked in the yard".
Minimise the risk of a failed delivery
So, what can you do to minimise the risk of a failed delivery or receiving a caravan damaged due to access issues? Well actually a great deal can be achieved with little more than the camera on your phone and a tape measure.
Forewarned is forearmed, so the more information you can give your caravan dealer the less likely you are to have any delivery hiccups.
Step-by-step process
Follow these steps to provide your dealer with enough information:
Walk or drive the route with a passenger from the nearest A road
Look for any pinch points like tree trunks and telegraph poles adjacent to each other, low tree branches, tight bends and especially any single carriageway sections of road. 
If the road does not have a white line down the middle then that could be an area your delivery struggles.
Measure your access
Remember whilst the gate posts may be 14ft apart, the gates and hinges will sit in from those posts. Also look up and don't forget to factor in roof projections like eves and gutters as the caravan will stand taller than the 1st floor of a regular building.
Is there room to manoeuvre?
Don't forget the team will need room to manoeuvre. Even on a straight run, a 12ft caravan is actually 12'6 once door handles and window frames are factored in. Equally a 12'6 caravan is not going to fit through a 12'8 gap; you need a clear 12 inches either side of the caravan on a straight run (12ft caravan will require 14ft wide access).
Does the caravan have to go across any soft ground?
Whilst you may be able to walk over your lawn, a 5 ton caravan on small wheels will quickly disappear into it unless it is being delivered during the height of summer. Otherwise the ground will be wet or damp and it will succumb to the weight.
Are there any obstacles?
The caravans are delivered and rolled into position, not lifted. As a result your chosen route can't have any obstacles that it'll have to go over, unless you have budgeted in the region of £1500-£2000 to hire a crane.
Take photographs
Lastly take nice broad pictures (no close ups as scale is needed to assess access) of the route in and any tight points as these could save you have to pay or wait for a site access survey.
Acquiring a police permit for siting
Static caravans are legally notifiable abnormal loads for transport purposes. This means they require a police permit from every force's policing area the load will travel through on its route.
Here are some key considerations:
A standard

12ft wide static caravan

will require a custom escort vehicle, as the load will have to straddle two lanes of carriageway many times to be delivered

Even a

10ft wide caravan

when loaded makes it 25% wider than any other refuse lorry, horse box, articulated lorry that may have reached your property in the past

Length is also a challenge as when loaded, the lorry will not only be wide but also

45ff–55ft long

, so due to the overhang only sweeping turns are possible

Lastly there is height; when loaded the lorries will normally be running

14'6 to 15'6 high

close to double decker bus height
With careful planning there is often no reason you can't have a caravan delivered and if there is a reason, you can avoid any costly mistakes!
Speak with our static caravan experts
Our experts have years of experience and the ideal skill set to advise on the right size static for your site. We understand how big a decision choosing the right static is and with our help, you can't go wrong.
You can visit our showground in Horsham where we have over 55 models and discuss your requirements. Call 01403 274877 to book a viewing and for more information. You can also submit a contact form and we'll get back to you as soon as possible.