Are you ready to sell your static caravan or holiday home? Contact N.Doe Caravans today! We're proud to offer great prices on a range of second hand static caravans and mobile homes, with a simple sales process to benefit you, the seller.
Currently we're looking for pre-owned statics in good or very good condition, manufactured after the year 2000, and within100 miles of our Horsham showroom (RH12 4ZF). Our best prices will be for statics that are unmodified factory originals, double glazed and central heated, and for twin units and lodges.
Call us on 01403 274877 to agree a price and arrange collection if your unit is suitable. You can also let us know about your static caravan in the form below and we will be in touch with a valuation. When you send us your details, please include as much relevant information as you can – including the brand and model of the unit.
Sell my static caravan -  simply submit your details: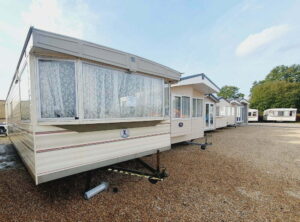 Sell my caravan step-by-step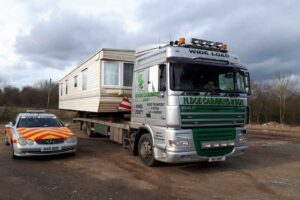 At N.Doe Caravans we're ready to buy you static caravan, and offer a simple and efficient sales process for you to sell your caravan in good time and at a price you're happy with. As you may be looking to release funds, free up much needed space without the hassle dealing with private buyers or simply raise funds to buy a new static caravan, we understand you don't want the hassle of delays or confusion.
Whilst we tailor each sale and offer a personalised service, the process of selling your caravan will generally follow these essential steps:
——-
Step 1: Call us with your enquiry or submit an enquiry form (imagery and specific details preferred)
Step 2: Forward up to date pictures of the caravan so we can then if suitable, arrange to view the caravan
Step 3: Receive a free, no obligation valuation (we can provide a clear run-down of pricing)
Step 4: Agree sale and arrange collection at a convenient date and time
Step 5: Disconnect and remove utilities
Step 6: We will collect from your site (holiday park, caravan park, private residence, business estate etc)
Step 7: Receive payment
As we pride ourselves on our excellent customer service, we will always provide you with the best advice and on the rare occasion we cannot buy your caravan, we will let you know as quickly as possible. If appropriate, we will endeavour to let you know of other companies who may be in a position to buy. You can also read our 'How To Sell A Static Caravan Guide' for further advice.
How much is my static caravan worth?



When you sell your caravan, the value will depend on a number of factors including:
Exterior condition
Original, unmodified internal condition
Age and model
Time of year (market forces)
The complexity of its removal and collection
Certain brands and models will be easier for us to sell or to advertise as a static for hire, and the demand for it will increase if it doesn't need repairs and can be lived in from the point of sale. Generally if you're selling a static caravan that has been well looked after, has not been modified/re-decorated and isn't damaged, then we can offer a competitive price.
When we inspect your caravan before making an offer, we will also consider the layout, ease of removal and health and safety considerations. Once our review is completed, we will provide you with top prices for statics that are in a good condition.
Why sell your static caravan?
If you have an unwanted static caravan or home, it may be for a number of reasons that you've decided to sell. You may:
Have outgrown the unit and need more space
Feel that it's too outdated for your fleet
Know it's time to upgrade to a more recent model
Finished your self build project and need the space back
Want to avoid another full year of park pitch fees
With over 40 years' experience, we know that getting rid of such a bulky item is no easy task, let alone finding a private buyer capable of removing your caravan. We buy static homes and holiday caravans all year round, subject to stock requirements, to ease that pressure.
You don't even need to worry about transporting your unwanted home to us; we will come and collect it from your site, all you need to do is disconnect any utilities and remove decking and make sure it is accessible (we are unable to consider caravans that will need a crane to remove).
Please note that our buying is subject to stock levels. Generally between October and April we are usually fully stocked, so offers made will be lower than later in the year.
Why sell static caravans to N.Doe Caravans?
Selling your static caravan doesn't need to be a stressful experience and we've created a 'stress free' approach so that when you want to sell, we're ready to give a fair valuation and arrange collection on any suitable models.
Over 40 years in the industry
Free, no obligation valuations
We always give a fair price
High quality customer service
Stress-free, no hassle approach
We collect your caravan
Once you've sold your old caravan to us, it will then be hired or sold by us to caravanners across the south looking for good quality accommodation for construction projects, seasonal work, or leisure time. Staycations in the UK and owning a holiday home are increasingly popular, so large units for families are very welcome.
Rest assured your unwanted caravan will go to a good commercial or residential owner, and you can move on from the selling process swiftly to enjoy either your new funds or your new static.
Selling static caravans FAQ
Do you buy from individual owners as well as parks?
Yes. Unlike many caravan traders and caravan dealers, we also buy from individual, private owners in addition to park operators. The benefit to us is that we don't miss out on high quality second hand statics, and the benefit to you the seller is that we're likely to offer the best price based on our knowledge of the overall market.
How is the sale price agreed?
Typically we will be able to make a free, no obligation outline valuation over the phone and using the details you give us, and any photography. We may request to see the static in person if we can't establish everything we need from your images. We will arrange a viewing at a time convenient to you.
Do you offer a trade in service for static caravans?
If you sell your static caravan to us and at the same time want to buy a caravan from our stock, we can discuss a trade in option where the value of the caravan you are selling comes off the price of the model you're buying.
Are there any locations you don't collect from?
Once the sale of the static caravan has been agreed, we can collect from holiday parks and private residences but please note that we only collect from within 100 miles of our Horsham showground. We will also need to ensure that site access is appropriate for collection.
Do you have any other resources for caravans owners looking to sell?
Yes, we have a guide on our blog looking at ways to increase the longevity of a static caravan, as well as a piece on 'How To Prepare Your Static Caravan For Sale'. We regularly update our blog so check back for future updates.
How can I sell my static caravan privately?
Selling a static caravan privately can involve a lot of work, time and energy, as well as money depending on your advertising channels. If you're looking to sell quickly, it's simple to contact our team to arrange a fair price to sell your static caravan and then we'll do the rest – all you need to do is disconnect any utilities, remove decking and ensure it's accessible for us to collect.
By getting in touch with us, you also know that we are an established company and a serious buying option with the resources to make a quick, competitive offer and to swiftly arrange the sale.
Even if your caravan is no longer fit for use, we can help. We are also licensed waste carriers and can de-site, remove and dispose of scrap caravans – call us for a quote.
Sell your static caravan – start the process today
We're proud to offer a way to sell static caravans, holiday homes and mobile homes that's as easy as possible for you and would love to hear from you about your unit or units. If you need further information from us to sell your caravan before entering your enquiry, or would prefer to speak to us on the phone, don't hesitate to get in touch and ask us.
Please call us on 01403 274877 (opt 1), Mon- Fri 8am-5pm. Sales appointments are available 9am-7pm, seven days a week.