Selling a used static caravan is probably like no other item you will have sold before. This is especially true of the logistics, as you can't simply drive it away or put it in an envelope and post it to the new owner.
In essence, selling a static caravan is as much about easing the process for the buyer, as it is about physical and cosmetic preparation. Follow the top tips in our guide and get in touch if you have any queries or would like to sell your caravan to our dealership, based in West Sussex.
What do you need to consider before listing your static?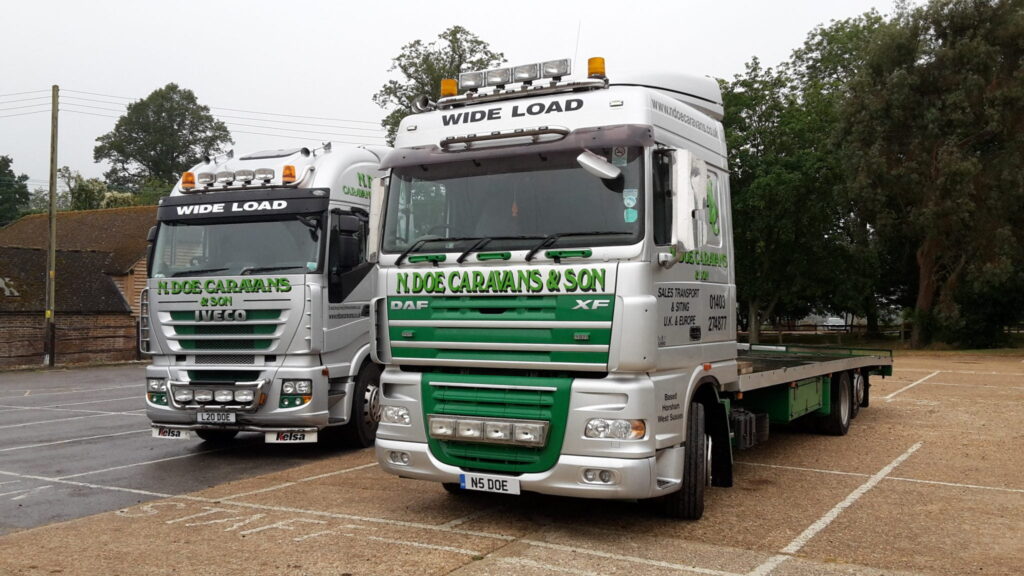 Can it be easily accessed?
Before you consider listing your caravan for sale, think back to when it arrived and how complex it was to install in its current location. Has anything altered, grown or been built on the route in that the caravan originally took?
It will be extremely hard to sell your caravan unless the buyer or their transport company has an easy job of collecting it. You could have the most fantastic caravan, but if it requires a complex extraction from your property it will never sell.
Are you selling to a private individual?
Selling your caravan to a private individual will typically secure the greatest return, but be prepared to have to assist them in its removal process. Have on hand a few contacts of firms capable of removing it from your property and delivering it to your buyer.
It may be that you end up covering the cost of the de-siting of the unit and positioning for loading in the nearest road, so the buyers transport company can simply back up and load the unit.
Is it decluttered?
This seems obvious as would be part of any selling process for any type of property, but it is even more important with static caravans as they are much smaller places that traditional homes and offices.
If you are serious about selling, then remove all of your personal items, furniture and clutter from the caravan. This gives the feeling of more space and avoids any doubts that issues are hidden behind your possessions, such as signs of damp for example..
You should also declutter around the outside of the caravan as well to give potential buyers the best first impression of the unit, and to reassure them it has been well looked after.
How personalised is it?
Not everyone's tastes are the same so take down any personal touches that may be off putting. Stickers above the bed with a quote can be sentimental to the seller but at the same time, cringeworthy to a potential buyer; review similar elements of the design on a case by case basis and ask, will this help or hinder a sale?
Essentially, anything you can do to return your caravan to as it was when it left the factory, will allow for the broadest possible selection of buyers.
How clean is it?
Again an obvious consideration but the level of cleanliness most people will tolerate on a day to day basis is often lower than what they will when they are spending their money buying something.
It should be cleaned for sale, which means those nooks and crannies skipped on a weekly clean shouldn't be ignored; buyers will take care in inspecting the unit so leave no stone unturned. If this is something you don't have time for, it may be worthwhile paying for a professional clean.
Again, don't forget the outside, just like a car it should be clean inside and out so don't spare the pressure washer on the outside.
Does it depend on the type of static?
The short answer is no, whether twin, single, 2 room, 3 room, the process is the same. The only time when you may want to look at the process differently is if you're selling it for commercial or domestic use, or know the preference of the seller.
Generally, if it's going to be used for office space you won't need to make it feel too homely as the considerations of the buyer are much more practical. In this instance, make sure the kitchen facilities look as appealing as possible and that the main space is light and well aired.
The final touches
Like any home there are probably lots of little jobs you never get around too. A loose trim here, wonky kitchen cupboard door there – minor annoyances to you are signs of possible neglect to a buyer and won't instil confidence in them to buy.
Looking to sell?
At N. Doe Caravans we buy second hand static caravans to sell at our site in Horsham, West Sussex. We look for models that are well-kept and presentable, in fine working order and have many years left to them so that our clients get the best options when they're looking.
If you think your static would suit our needs, don't hesitate to get in touch with your details and we will arrange a viewing.