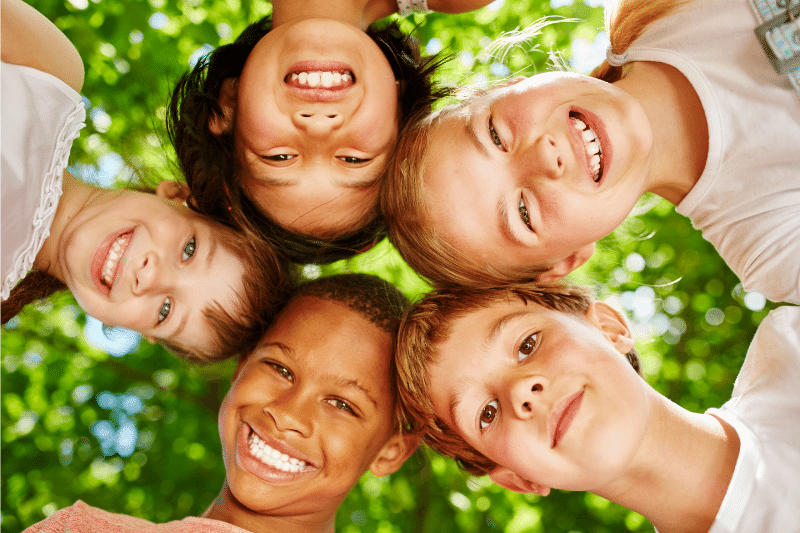 When you live in a static caravan there can be compromises on space and to a certain extent, privacy, which can become more obvious when you live in a static caravan with kids. Young children take up a lot of energy and it's important that your static offers the right amount of space and that homely feel for you all to relax and enjoy your time together.
As picking a caravan make and model can be daunting due to the number of options available, our guide will help you pick the best static for your growing family and offer tips and advice on how to make the most of your space – no matter the age of your children.
To view any of our current stock of new and used static caravans, simply book a viewing with us at our Horsham showground.
Finding the best caravan for kids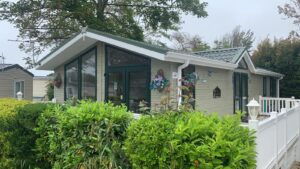 Finding the best caravan for your family will depend on a number of factors, but keep the following considerations in mind as you search:
Consider the size and number of bedrooms
You will probably want the biggest sized caravan possible within your budget and to future proof your investment with more bedrooms than you currently need if you're planning to have more children in the future. See if you can find three or four bedroom static caravans that are financially viable, as well as taking a look at twin units which can offer a lot more space.
In addition to the number of bedrooms, how big are they? Is there enough storage space? How is the communal living space setup? You might like an open plan kitchen/diner and lounge so that you can still be with your children as you prepare meals and to help with schoolwork, or you may want them more separated to keep different activities in different spaces.
Whatever your preferences, visualise how you will live in the static and always try to be realistic.
Opportunities to increase space
In terms of space, also consider how you could expand on it in the future or even how you could give the impression of more space. For example, can you add decking to this particular model and is that permitted where you are siting it? Are the windows and doors letting in a lot of natural light? And how would your furniture and possessions fit into the space? If it feels like it might be a bit cramped, there are creative ways to increase storage space and a tidy home always looks more spacious.
Prioritise safety features
When you choose a new static caravan or a used static caravan to live in with kids, safety will be a top priority. Firstly, ensure you see the paperwork and service history of the model and understand it's past ownership:
Have all of the safety checks for electrics and gas been carried out?
Is it fitted with a smoke alarm and a carbon monoxide alarm?
When were these last checked?
You can of course also implement specific child-safety features as you would in a brick and mortar home, such as window guards, safety gates, keeping small objects out of reach, and safety latches for drawers and cabinets. The access to the static should also be considered – will the steps get wet and slippery in winter for example?
Pick modern appliances
Modern appliances can make tasks quicker and a little easier when you're living with kids, meaning there's more free time and flexibility. Always check what's included in your chosen static home in terms of appliances, and what is built-in and what is freestanding. Many modern statics have ovens, hobs and microwaves built-in to the kitchen, with space for a reasonably sized fridge freezer and a washing machine.
You should also double check the number of sockets available in each room for appliances such as TVs, radios, phones, laptops, tablets and lighting, and if there are enough for your tech needs as a family.
Double glazing and central heating
In recent years modern statics have been manufactured to include double glazing and central heating, both as a way to make them a lot more comfortable to live in and to be more energy efficient. Double glazing reduces heat loss and energy bills, and central heating gives you more control over the temperature in your static. These are great features for a family caravan so always check for these when you're buying.
View our range of used statics with double glazing and central heating.
Is it a static caravan your chosen park accepts?
You may already know where you want to site your static caravan, whether it's on private land, on your own property or in a residential caravan park. If you're moving to a residential park, you need to check their requirements for pitching in terms of manufacturers, size and any other stipulations they may have in their contract. Some parks for instance may require you to buy a static directly from them and from a set stock of caravans.
Also take the time to check if they have any age limits as some parks are for over 55s only. If they are suitable for families, what facilities and activities are on offer at the park or nearby for your family? In essence, as with any move, research what there is to do in the area to ensure there is enough for how you plan to keep everyone entertained,
Always find your park before contacting any dealers.
Tips for living in a static with kids
Always communicate
When you first move in, make your children part of the conversation and keep communication open and honest. Make sure they understand the move and that it's something they can get excited about.
Is there anything they want to do on the first night to make them feel more comfortable? Is this their first time having their own room? If you're moving from a brick and mortar home they may have lots of questions, so answer them as well as you can.
Plan in activities
Whether your static is in a residential park with plenty of green space in the countryside, or in a more central location, plan activities like walks and treasure hunts so you can enjoy the nearby outdoors. Getting fresh air is important and so is having time away from your static, especially if you feel it gets cramped at times.
Spring clean
Important for cleanliness and hygiene, a spring clean is also a great excuse to organise and recycle any unwanted items like toys and books to free up some extra space. You can spring clean anytime of the year and even try to turn it into a fun family activity. Once you have cleared out what you don't need, it can be a good time to assess your storage and if you're using your layout and space to its full potential.
Contact us today
To enquire about any of our static caravans in stock, please get in touch. We can answer your questions and arrange viewings at times convenient to you.