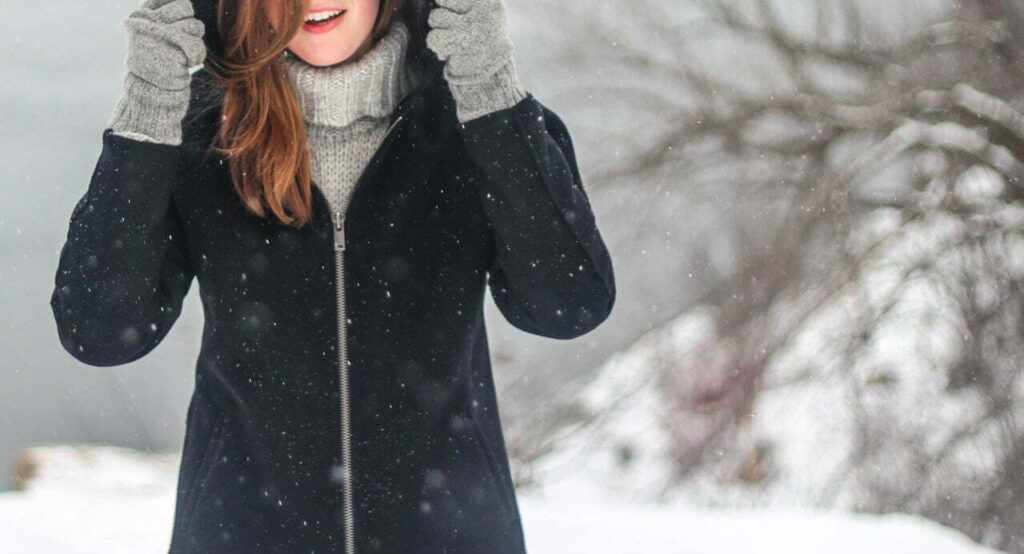 Modern static caravans are built for comfort and even luxury, but each year when winter comes around it's always a worry that either the caravan will get too cold and cause maintenance issues – frozen pipes, mould from condensation etc – or that it will get too cold for you, the owner, resident or guest to comfortably stay in.
However, keeping a static caravan warm in winter shouldn't be an issue to get stressed about as there are many precautions to take and easy solutions, whether the static is:
Being occupied in winter as a home (or for a winter holiday)
Being occupied in winter for business (farmhands, seasonal workers)
Not being occupied
When the colder winter months start to creep in, as they do every year in the UK, here are some practical solutions to keep your static caravan warm and cosy, from investing in thermal curtains to upgrading the heating system in the unit.
You'll find taking steps to stay warm will not only improve your winter experience of statics, but it could save you money by preventing maintenance issues and even reducing your energy use.
Looking for a double glazed and central heated static for all year round use? Call 01403 274877 and our team of experts will advise you on the best caravan for your budget and requirements.
Summary of tips:
Put up thermal curtains
Don't block your radiators
Add thicker rugs
Buy a portable heater
Use thicker blankets and duvets
Get central heating
Upgrade the fireplace
Install underfloor heating
Upgrade your windows and doors
Add cladding
Add more insulation and reduce draughts
Install a remote controlled thermostat
Ask park staff to check on your static
Weatherproof your windows
Short term tips to keep your caravan warm in winter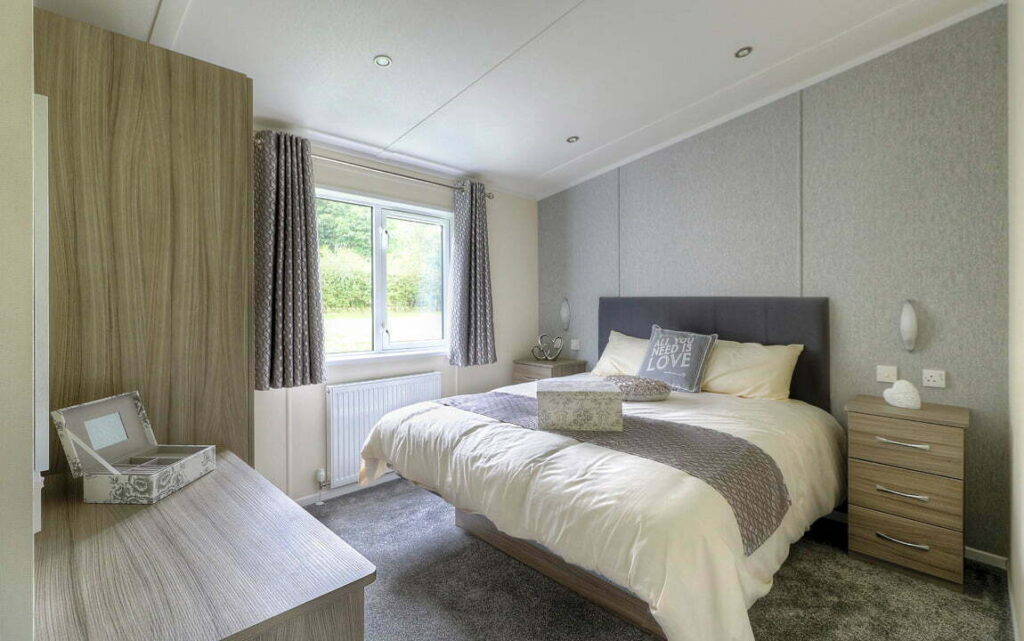 Put up thermal curtains
Windows will let in the cold so upgrading to thicker, thermal and lined curtains will help to keep the cold out and the heat in at night. Curtains with a thermal coating help to insulate and as they're quite popular, come in styles and colours to suit all tastes.
As a general piece of advice, open curtains in the day to let the heat in and close them as it gets cooler in the evenings to keep the cold air out.
Don't block your radiators
For radiators to perform at their best they need to be open and not blocked in by furniture. It can be tempting to overlook the position of radiators when furnishing a static, particularly if you're tight on space, but any object blocking a radiator will prevent the heat it's producing from flowing into the room efficiently. This is counterproductive and reduces their impact significantly.
Add thicker rugs
Big, thick rugs and carpets keep your feet off cold floors helping you stay warm and are an added layer of insulation. Rugs can be fairly inexpensive depending on your choice and you can move them around different rooms as well if you don't want to buy one for each room.
Over time, you may find that you'd prefer to add or upgrade your static caravan's carpet; this is a longer term solution and more costly, but if you plan to live in your static for years to come, it will be worth the investment.
Buy a portable heater
A very quick and instant solution to a cold caravan is a portable heater! You can buy a decent oil heater for around £40 (shop online for the best deals) and can pick ones that come with warranties for your peace of mind.
Heaters can also come with fans (ceramic convection heaters) to make heating larger rooms a quicker experience. You can also find energy efficient heaters to help reduce your carbon footprint.
Use thicker blankets and duvets
Night is when static caravans will be the most cold so make sure that as the season changes, so too does your bedding. Duvets come with tog ratings and the higher the rating, the thicker the duvet. Swap our low tog summer duvets for thicker winter ones and make sure you're comfortable for a good night's sleep.
Blankets will also help and can be a nice addition to your decor, and electric blankets are also an option – however, always check the safety instructions.
Long term tips to keep your caravan warm in winter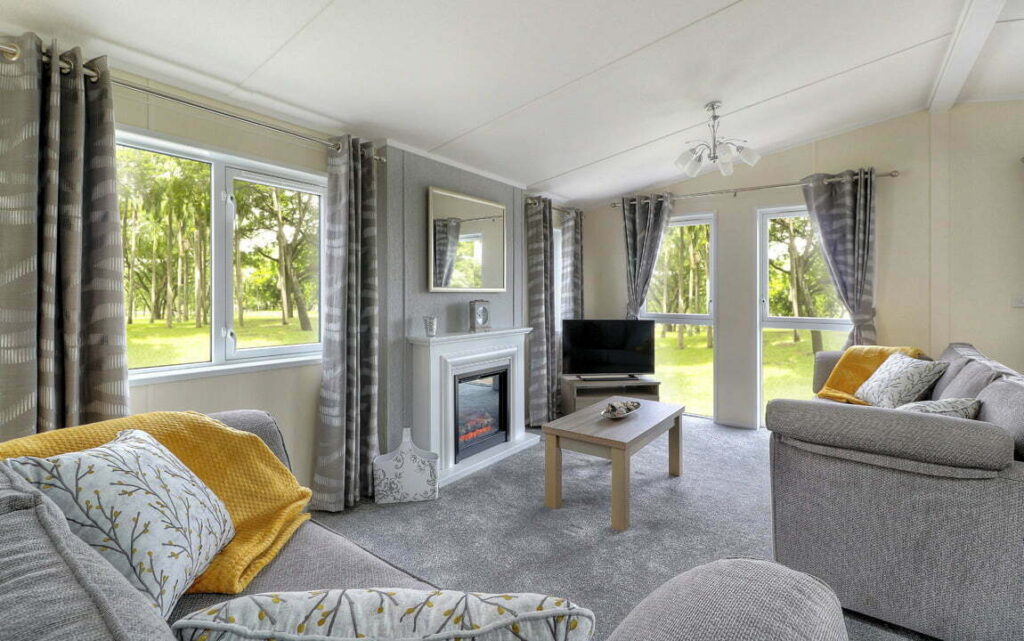 Get central heating
Many modern caravans come with the comfort of central heating already in place, but if you're living in an older model and noticing the cold – even after taking quick, short term measures on board – it may be time to research and install central heating.
The costs for this can be significant and depending on your current model, wall space, layout, changing needs and budget, the best option may even be to sell up and replace your static with a newer model. Newer models tend to have central heating built in at the point of manufacture, making it a far easier process than to get central heating retrospectively installed.
Install or upgrade your fireplace
As a caravan owner, you'll be more than familiar with the cosy images of lounges featuring an attractive gas fireplace heating up the whole room. They work very well to heat up even open plan models, so consider adding one to your static if you don't have one already or upgrading if you do.
Whilst this can be a fairly moderate investment – you'll feel the benefit and the improvement could help with the resale value of your unit – however, this will depend on a number of factors.
Install underfloor heating
The floor surface of static caravans can let in the cold as they are close to the ground and can be fairly large, open areas. If you are preparing for next winter, consider researching electric underfloor heating for your unit. There are many suppliers and electricians who can measure and install it to your requirements and it will make for cosy winter evenings with your family and friends.
Generally underfloor heating allows you to set the ideal temperature, is capable of quickly heating a space and can be controlled with a timer so you don't even have to think about it after you've done the initial setup.
If the cost is too high for you, you could also opt for a portable under rug heater that you can take from room to room depending on where you are. Again there are many suppliers out there but typically you simply plug them in – they are flat to fit under rugs – and turn them on to warm up.
Upgrade your windows and doors
Is your static caravan letting in draughts through the windows and doors? Are the frames single or double glazed? Is the sealant damaged? Upgrading to double glazed windows is one of the best ways to improve a static caravan's temperature and it comes with the added benefit of reducing noise pollution – you can't lose!
With a better regulated temperature, your static will be a lot more comfortable for you and your family or guests and is a very efficient long term solution if you're finding your caravan gets too cold in the winter.
Add cladding
Cladding for static caravans is probably one of the most crucial considerations and improvements you can make when it comes to keeping your model warm for winter. External cladding works to keep the cold out and can also add to the aesthetic of your home.
The main cladding options include:
Thermoplastic cladding
Aluminium cladding
Vinyl cladding
Wood cladding
Cladding involves adding an external layer of insulation and a new external wall to your static. As this can be a costly upgrade, ensure you pick a trusted company and ask questions about how durable the material is, whether it comes with a warranty and if there is any data on average energy savings or impact on temperature for a static of your size.
Add more insulation and reduce draughts
Whilst thermal curtains offer additional insulation, as well as windows and cladding, you should also consider other ways to improve insulation and to reduce draughts:
Add or improve the skirting in your caravan to better control airflow
Buy cost effective draught excluders for your doors
Install thermal underlay under laminate flooring
Add boarding to the base to prevent cold coming in through the floor
When considering draught excluders, the main entrance is often overlooked yet it can be effective to have an insulated door curtain or perhaps a shutter behind the door.
Please note: before making any big changes to your static caravan, check that you are sticking to the terms of your warranty and any contractual agreements with the park where you are sited.
Keep your static warm when it's empty for winter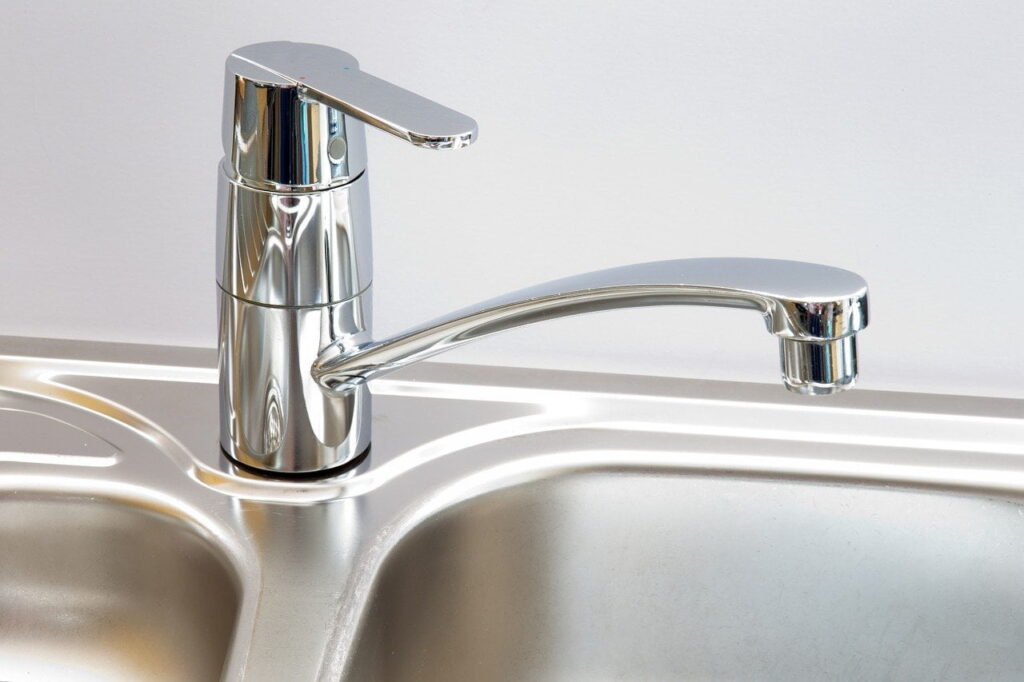 If you don't use your static over the winter months – perhaps it's a holiday home for warmer months or is used for seasonal work – then regulating its temperature becomes more about protecting the caravan itself rather than overall comfort.
If your caravan will be empty for winter, consider the following solutions to keep it warm and better protected:
Install a remote controlled thermostat so you can turn the heating system on and off even when you're not there
Ask maintenance staff at your park or site to check in on your static when possible to check it's condition and report any potential problems
Before you leave ensure that your caravan is drained down so that no water is left in the pipes that could freeze
Weatherproof your windows with high quality rubber, foam tape or window films
You could also leave a supply pack of essentials if you're likely to stop in over winter, including items like extra blankets, hot drinks and ice scrapers.
For more information
Speak to the team at N.Doe Caravans if you're looking to buy or upgrade your static caravan and want to ensure you get the perfect model for your needs and budget. We stock top brands including Adria, Delta and Willerby, with both single and twin units available.
We also teamed up with North Wales' Lyons Holiday Parks to help bring you all the information you need about winterising your holiday home.