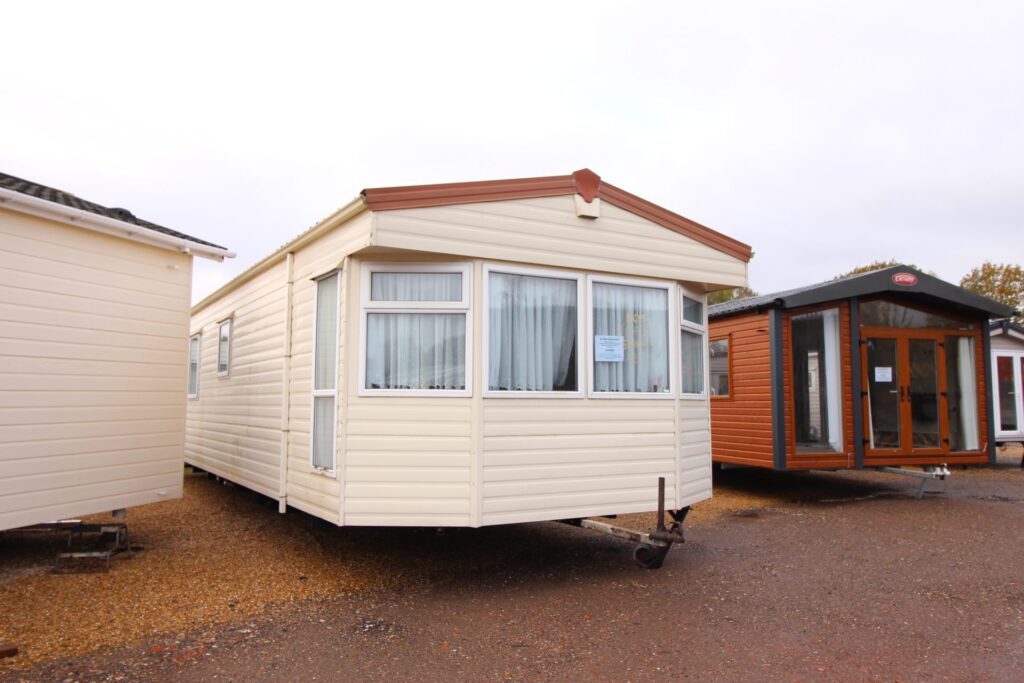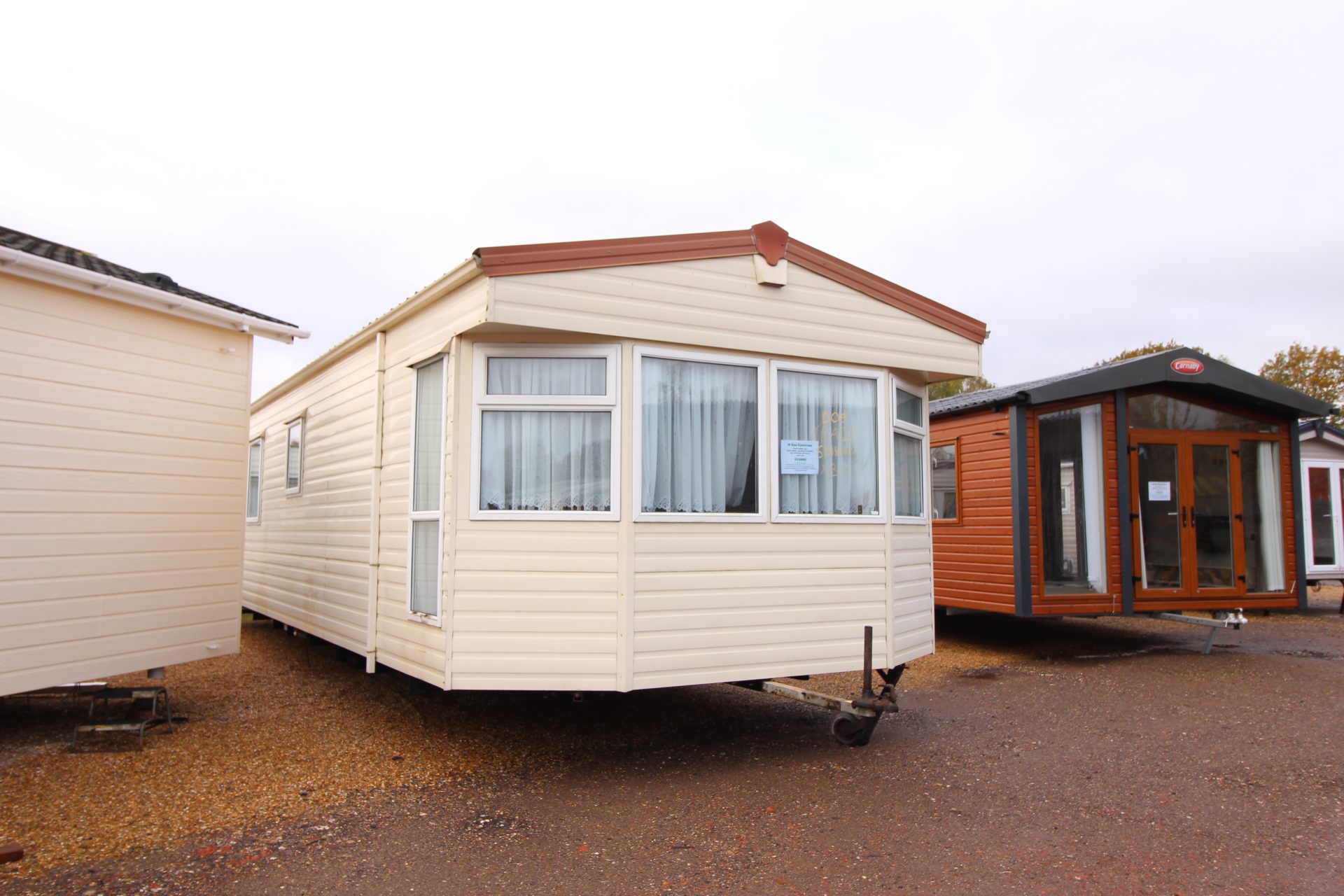 Buying a static caravan is a big decision and one where you want to do your research and view your favourites in person. Before handing over any money for a static caravan, there are some vital considerations to make.
Here we've created a checklist the main things to consider, in the order that they should ideally be crossed off the list. If you follow this guide, you'll give yourself a good chance of buying the right static for you and your needs.
1. Do I have somewhere to put my static caravan?
Your land
This may seem incredibly obvious, but it does still get overlooked. If the caravan going on your own land, then things are more straightforward to arrange. Outside of complying with any planning requirement, it comes down to more practical matters of access and services.
A site or park
If you're looking to place your caravan on a site or park, then before you look for the caravan you must first locate the site or park you wish to have it delivered too.  Most caravan parks do not readily accept a client bringing in their own static caravan.
Typically you buy the caravan from the park, along with the pitch rental agreement to station it. Those parks that will accept a third-party caravan, will normally have requirements on the age, style and size of a caravan. You will need to know all of these before you can consider buying a static caravan.
2. Do I have enough access to and onto my property for a static caravan?
Again, this seems really obvious, however it is a very common mistake to make and it's best to consider how you will site your static early on. When caravans are normally viewed, they are lined up in a large open yard next to other caravans, so it's easy to lose a little perspective on just how big they actually are.
Many clients are surprised just how large a static caravan is when it arrives at their property.
A matter of scale
To give an idea of scale, a typical HGV articulated lorry is circa 8ft wide, the same for the typical horse box or refuse lorry that may frequently access your road. Most property access gates and drives were designed at best, to accommodate a standard vehicle or truck.
The most common static caravans typically range in load size from 10ft to 12ft wide, with units up to 15ft wide being available. So even the narrowest of static caravans is 25% bigger than the world of road and property design thought necessary. A lorry with a 12ft caravan loaded is 50% bigger than anything else driving on the road; it is a wide as two normal cars driving side by side all the way to your house and onto your property.
Furthermore, when manufactures state the width of their caravans, it is simply the width of the main body. It does not account for door handles, gutters, roof overhangs or any other extremities.
Measuring access
A 12ft caravan is normally 12'6ft at its widest point. This is not an issue until it has to be squeezed down a drive. So when measuring you access, always make sure the opening at its narrowest point is at least 2ft wider than the width your chosen static caravan. Also don't forget to look up when you measure, as many a buyer has forgotten about the eaves and gutters on the side of their property or low tree limb.
Consider the wheels
Lastly caravans have wheels as they are designed to be moved around by towing. When your caravan is delivered either the dealer's team or yourselves will normally need to push it from the lorry to where you would like it. A question to ask yourselves is will this be possible?
Crane access?
At this stage both the width of the caravan and length come into play, as the caravan may need to turn to access the exact spot. Whilst caravans can be craned over houses etc, this is not how they are designed to be delivered nor within the capability of your caravan dealer.
Lifting a static caravan is a specialist job, which needs to be carried out by a crane service company with the right braces. It also requires one of their larger cranes, so costs typically start at £1500+ VAT and escalate if the lift has to go over a large structure or reach far out over that structure.
The easiest thing to do is to take a video or photos on your phone walking the route the caravan will have to go to access your property. If you show this to the caravan dealer, they will be able to assess any potential issues or if a site visit is needed before the purchase is completed.
3. Where should I put the caravan on my property?
We will assume access is not an issue at this point and look at other practical issues. Your static caravan is in essence a mini prefabricated home and as such will need all the same services.
So when you are picking a location for you caravan, it needs to be within easy reach of your:
electrical consumer unit (fuse box)
fresh water connection
foul waste drain/system
Most static caravans are designed to run on bottled LPG gas, so a gas connection is not normally a worry on site.
If you're carrying out some major building work and buying a caravan so you can stay on site during your build, don't forget the caravan may have to come out at some point. There have been more than a few self-build clients who have built over the access the caravan took when it was first delivered.
4. Do I need central heating and double glazing?
It depends when it will be in use
This really is a decision on when you will be using your static caravan. If you're buying a static caravan to go on your existing caravan park pitch and only use it in the summer, then you probably don't need double glazing or central heating. Equally if you are buying a caravan for a self-build project and the build will be over before the cold months, you could save money by buying a non-central heated/double glazed unit.
Alternatively, if either of the above is the case, your money could buy a much newer caravan if you don't need what is commonly referred to as a winter pack or winterised static caravan.
Is it single glazed?
It is possible to live in a caravan all year round without a winter pack installed, but there are clearly some trade offs on comfort and expense on utility costs. The single glazing naturally will not hold the heat, so you will invariably have the heating on all the time to keep the unit warm. Single glazed caravans are also prone to condensation forming on the windows, as the warm moist air in the caravan hits the cold glass and condenses.
Consider costs and retrofitting
It may simply be a decision based on cost. A good serviceable winterised static caravan won't be found for much less than £10,000 with most caravan dealers. Where as the same size, condition and aged caravan with single glazing and no central heating would be half that cost. There are firms that specialise retro fitting double glazing to static caravans; just as underfloor access for pipework is easy in a caravan, retrofitting central heating post purchase is always an option.
5. Do I need a pitched or pitched tiled roof on my caravan?
A caravan with a pitched roof normally affords for a quieter time during heavy rain. If your pitched roof is coupled with internal vaulted ceilings, that extra headroom makes a much more spacious feeling inside the caravan.
You can normally tell a static caravan that sits at the higher end of the product range by virtue of it having a tiled roof. These are normally pressed aluminium tiles made to look like traditional house tiles. They do add a lot to the aesthetics of the unit and again make for a quieter roof in rain and hail.
6. Do I need to worry about rust on the caravans frame/chassis?
You should be aware you need to check the condition of the caravans frame/chassis as this is basically the foundation of your home. In most cases rust is not something you need to worry about too much when it occurs. Your caravan is built on a metal frame made of steel and steel over time suffers from corrosion.
Has the caravan been near salty sea air?
Caravans that have spent their lives very close to the salty sea air suffer most from advance corrosion. The best way to tell if there is an issue is to have a feel of the ends of the caravan chassis outriggers (these are the parts of the frame you can see as you walk down each side of the caravan). If they disintegrate when you try and bend the end with your hand, it's worth a closer look at the rest of the chassis or best to simply walk away from it and find another option.
Is the frame coated in galvanising paint?
When the caravan was made the steel was most likely painted to prevent rust or if a client paid a little more, it was coated in another metal known as galvanising which is more effective at preventing rust.
Over time these coatings fail and surface corrosion forms on all caravans. Surface corrosion is nothing to worry about. Things get more serious when the corrosion have moved to structural corrosion. This is when the steel starts to break down and you can easily break bits off with your hand.
If you're investing in a brand-new caravan, it is always worth paying a little more for a galvanised chassis. Not only will the caravan give you many more maintenance free years, but it will be easier to sell on later.
7. Gas or electric?
Whilst most caravans are built with gas as the source of heating and hot water, there are a few all electric caravans produced every year. If you want to avoid the hassle of having gas heating systems commissioned by plumbers or having to buy gas bottles in every month, it's worth hunting out an all-electric caravan. All electric caravans are also ideal for short term projects like self-builds, as they are quicker to get set up and running.
8. How do I know if everything works?
Quite often you don't when buying a used static caravan sitting in a dealers sales yard. They will not be connected up to water, gas or electric, so you have to look for sign's things may not be as they need to be.
Look for the following:
The boiler
A good place to start is the boiler in the caravan, check for any obvious signs of leaks. Also, if it is from a large park its last gas safety check date is usually written on the boiler cupboard door.
Missing items
Look for anything missing, knobs of cookers or gas fires, missing seat cushions etc as they can be hard to source.
Skylights
Skylights in caravan roofs often get sun baked and cracked or broken in transit, so let water in. Look for any signs of water getting in around the skylights and on the floor below them. A water leak over a long period can cause major damage.
9. What does a good static caravan look like?
Quite simply, no matter how old it is, it should look as close to the way it did when it was made to the factory original specifications.
Ideally you want a caravan that has only be used by one family a few weeks of every year for their holidays. What you don't want, unless it is priced accordingly, is a holiday park's former hire fleet unit, staff unit, or one that has been rented out a lot. These will always be tired inside and rough around the edges on cosmetic trims and furniture.
It should not have been painted or decorated to someone else's personal taste; it should still have all of its original seating and furniture which should all be in good order.
Caravans that tick all of these boxes are usually the best buys, with the least chance of problems post purchase and easiest to sell on when no longer needed.
Get in touch with our experts
We're on hand to help with any queries you may have about buying used statics and have a wide range available at our showground in Horsham, West Sussex ready for viewing (by appointment only). We only invest in high quality used statics and you can rest assured they are in good condition and ready to use.
For more information or any help you may need, contact us on 01403 274 877 or complete our contact form.