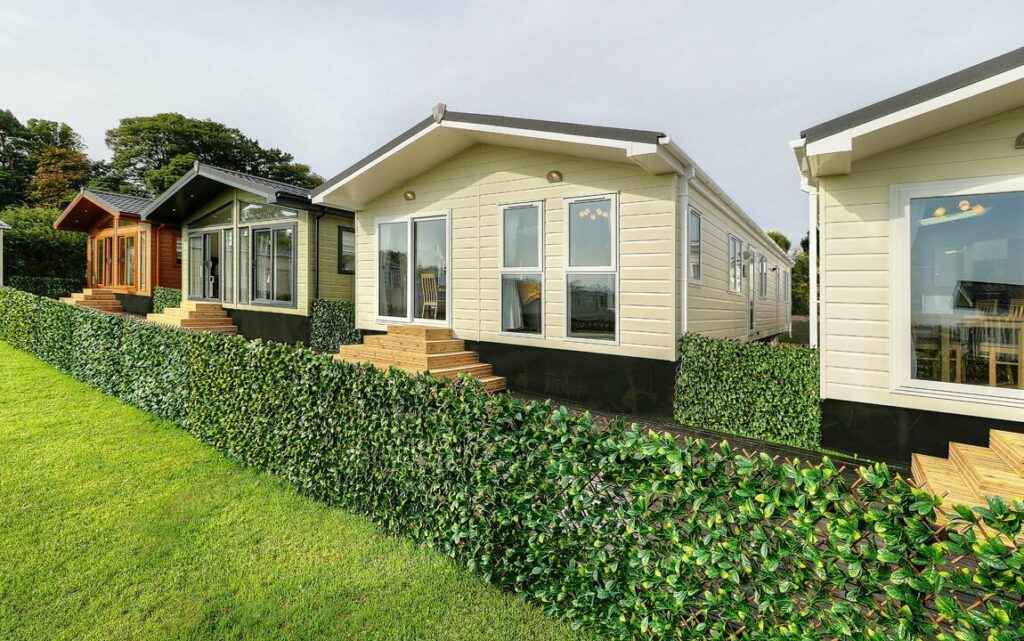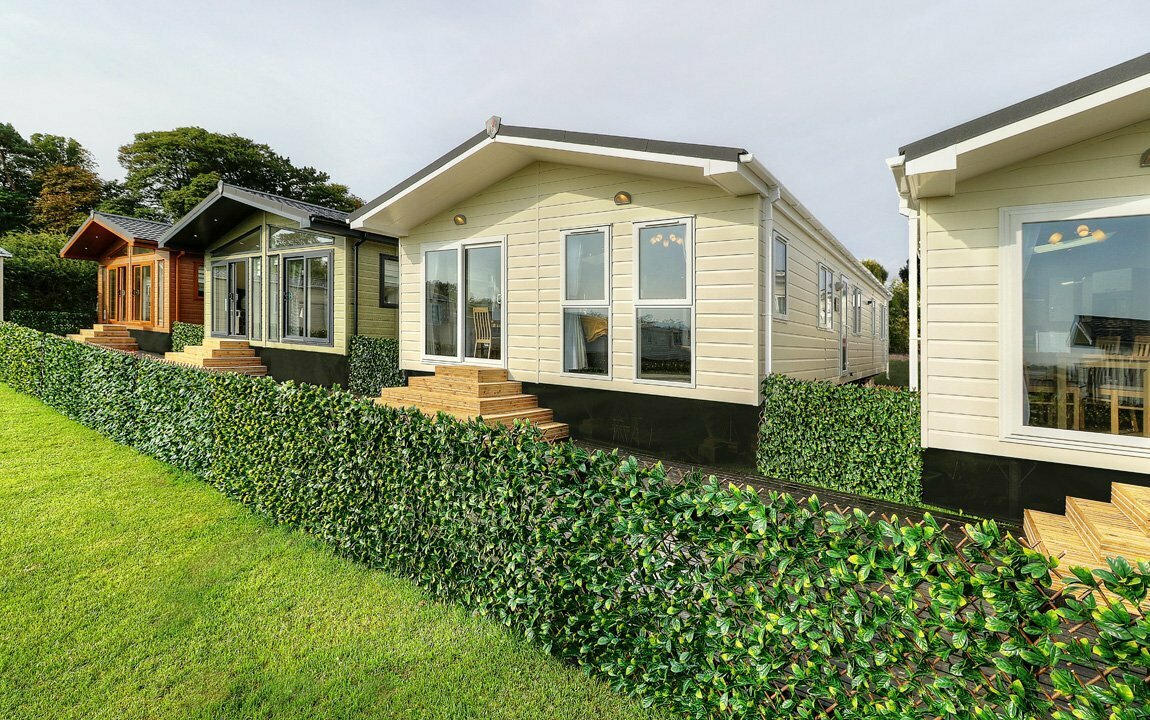 Finding a static caravan that fits your requirements is a great feeling. There are so many reasons that people choose to buy a static caravan, for some it can be a cheaper alternative to purchasing a house, for others a static caravan could be just a holiday home.
Often a static caravan is a useful housing option for those working on a self-build project, ensuring that those taking on the work have a secure and stable static home whilst demolition and building works are taking place on-site.
Whatever the reason you've chosen to purchase a static home there are several factors to consider before you part with your cash.
Considerations once you've chosen a static caravan:
How will you pay for your static caravan?
Although a static home is of course cheaper than buying a traditional bricks and mortar house, it is still a significant cost to pay up front. If you're opting for a larger twin unit for a family home with double glazing and central heating, it could cost anywhere from £20,000 to more than £50,000.
When making any large purchase it is sensible to consider all of the payment options:
Do you have the funds to pay upfront?
Is there a payment plan or finance agreement available from the seller?
Have you taken into account additional fees?
These are all essential questions to ask as you agree on the price for the chosen model. Never overlook additional costs associated with owning a static as you work out your budget.
Additional costs include:
Park fees
Utilities
TV license
Ongoing maintenance
Servicing
Once you have the cost of the static itself, work out a rough estimate of these fees (siting and park fees should be accurately provided by your chosen transport company and park). If you can afford it, go through with the sale, if not, take a look at less expensive units within your price range.
Choosing a used static caravan, like we stock at our showground in Horsham, West Sussex means you get more for your money than if you buy new.
How will you transport and site your static?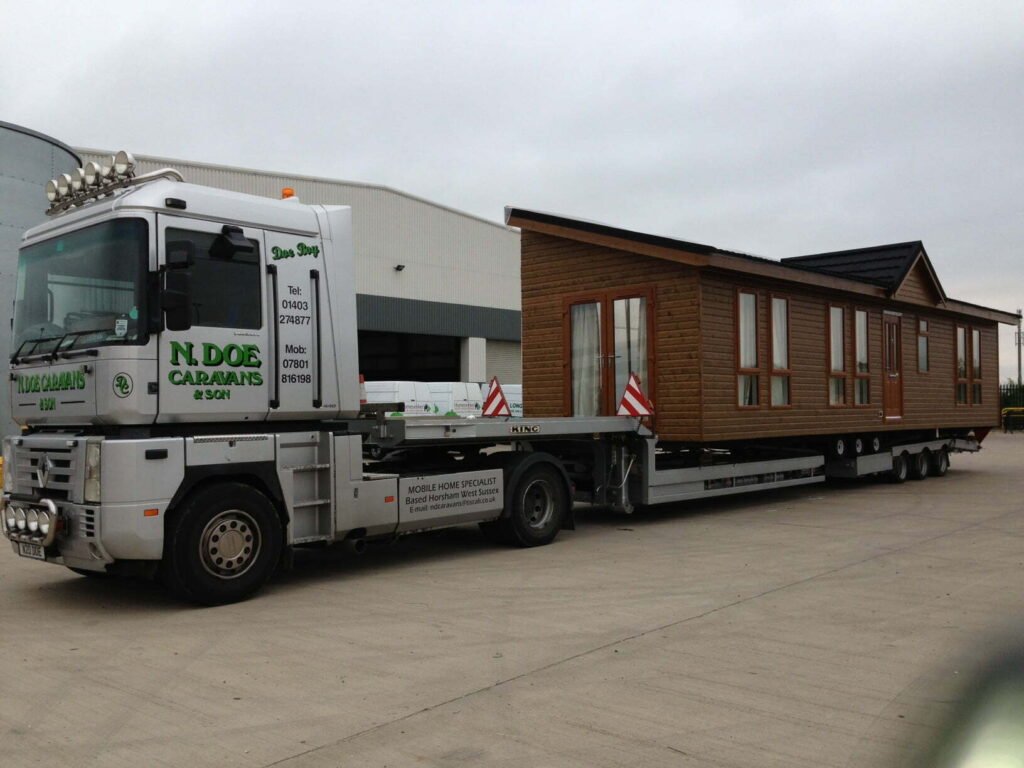 If you've got your heart set on a location for your new static caravan to be situated, there are several things you need to check before your static can be delivered to the location:
If on your own property – Do you have the right planning permissions to site your static? (arrange with your local council)?
If on a caravan park, will you be required to buy one of the static caravans provided by the park or can you bring in your own caravan?
Is the location accessible for delivery?
Is the access point for the location big enough for your chosen static?
Ideally your perfect caravan will also be one that is suitable for the land you have chosen and it's access points. Always measure the access point to ensure a successful delivery and to minimise the risk of a failed delivery; a failed delivery will cost you money!
We've created a step-by-step process on assessing site access to help you check that the location and the size of the static (and the vehicles required to transport it) are compatible.
Utilities for your static
Utilities typically include electricity and gas, water and liquid petroleum gas.
When you pitch at a holiday park, utility fees are normally part of the written agreement, but always check to be sure you're happy before agreeing and make sure you understand how the costs impact your ongoing budget.
Installing utilities should be completed when you pitch or site so you're ready to move in – again parks will have an agreement and process in place but you will need to arrange hooking up electricity, gas and water yourself if you're using your private land. These will all need to be done and tested by accredited tradespeople (gas engineer, electrician etc)
Getting static caravan insurance
Do you need static caravan insurance? Whilst it isn't a UK legal requirement, insurance will protect you in case anything goes wrong and usually offers peace of mind to owners who have made a big financial investment.
Some holiday parks and locations will require you to have insurance, so consider this in your additional costs. Typical insurance for statics should cover damage, destruction and loss as a result of criminal damage, severe weather and fire. However, always read through the terms and conditions of the insurance plan you're choosing and get advice if you feel unsure.
Checking the warranty stipulations
If your chosen static comes with a warranty, like all new statics do from the manufacturer, then you want to make sure you read all of the stipulations so you don't void the warranty. Warranties will include siting guidelines and instructions on best practices for ongoing maintenance. They also rarely pay out on water leak claims, as you plumber is required to check all fittings before commissioning the unit.
More information can be found directly from the manufacturer and in your paperwork but be careful to check that your supplier and transporter are aware of the warranty stipulations so they can be adhered to. The last thing you want is to break a 5 year warranty on delivery!
Get excited for caravan ownership!
Whilst there's a lot to think about, becoming the owner of a static caravan is a very exciting and rewarding experience that opens up the chance of new adventures, whether at work or at leisure.
Statics are increasing in popularity and with so many options available to suit nearly all budgets, you've got a lot of freedom in what you choose. From temporary accommodation to a new family home, they're often the best solution.
Buy with N.Doe Caravans
We're the static caravan specialists of the South East and have decades of experience to guide you through the buying process, as well as transportation and siting, whether that's at a holiday park or on your own agricultural land.
For more information on any of our units on the website, call 01403 274877 or submit an enquiry form. Viewings are available by booking only and our experts will give you a thorough tour to help you pick the right caravan for your requirements.