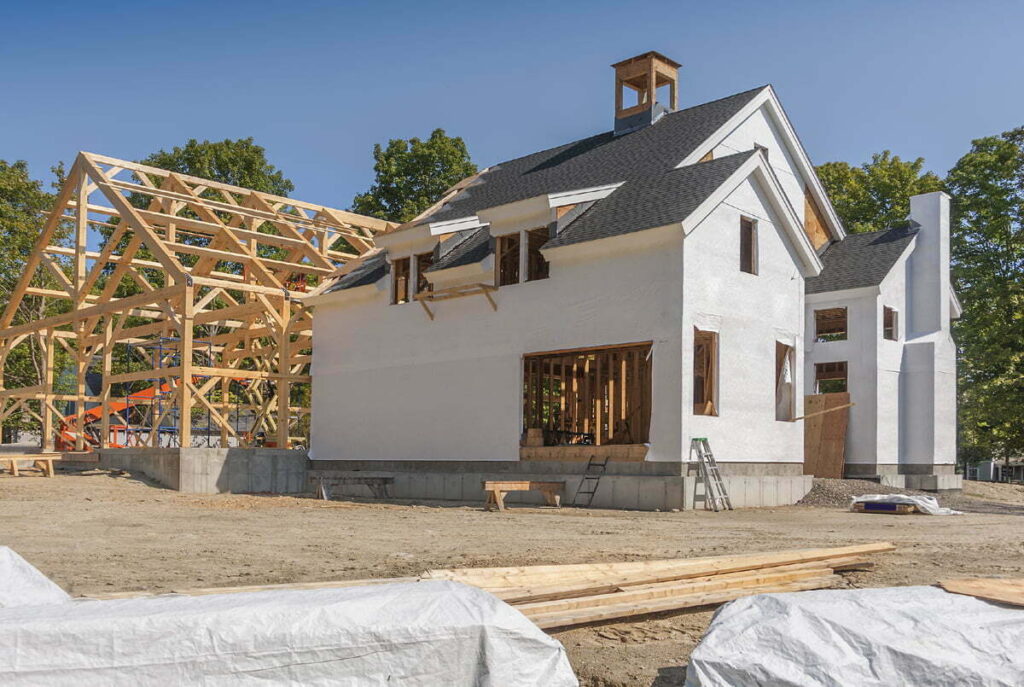 Building a home is a big project to undertake and will more than likely have a big financial burden and take up a lot of your time to plan and oversee. If you're starting a self-build project to create your dream home or any other property investment, such as a retrofit, you need to plan for temporary accommodation whilst the construction works take place.
The solution is to hire a used static caravan for your self build project and install it on site for the duration as you oversee the project, keep your address and even reduce stress as you see work progress. This cost effective solution offers many other benefits, so browse our range of used statics to rent to find the right model for your specific needs.
For caravan siting, transport and installation at your site, we are on hand to help with over 40 years experience. Call us on 01403 274877 with your enquiry.
What are the benefits of static caravans as temporary accommodation?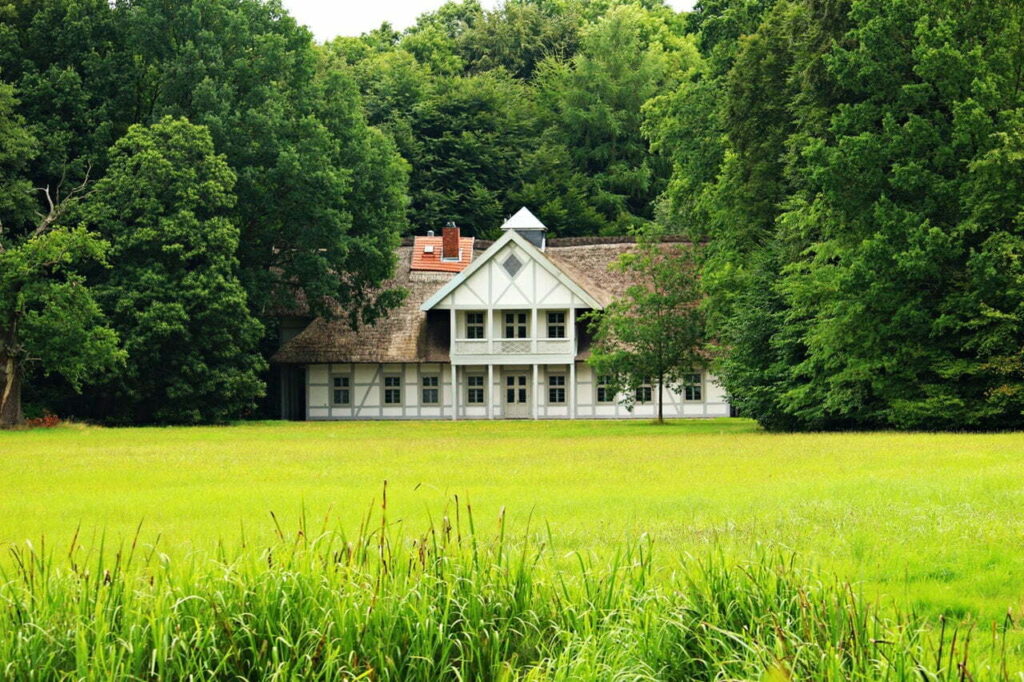 Static caravans have been a popular type of accommodation for many decades and modern models offer great comfort and security, acting as a new home during construction.
The main reasons self builders choose static caravans include:
Huge cost savings
Allows you to manage the build on site
Increased comfort and reduced stress
Increased security and privacy
Allows you to maintain a quality family life
Reduced admin such as change of address
More flexible terms than a traditional property rental
Huge cost savings
Renting a static caravan for an extended time is significantly lower in cost than hiring a traditional brick and mortar property, and it is certainly lower than choosing hotel accommodation. A hotel or B&B may sound appealing but once your funds are tied up in the building project, you'll want to save money wherever you can and accommodation is an opportunity for you to significantly save on your outgoings.
If you hired over a 6 month period, a three bedroom caravan could cost less than £4560 including VAT – far less than a three bedroom rental property. You may also find there is more choice for you when you're looking to stay local, and even more choice if you're living on site. Local caravan dealers will have rental stock to meet a wide range of needs and should offer you static caravans with all of the modern amenities, such as double glazing and central heating.
Allows you to manage the build on site
The ability to be on site to project manage the build is a huge stress relief and gives you the control you need, rather than worrying about what's happening and being unsure of the progress as you stay somewhere off-site. You can be on hand for reports, inspections and to answer questions in real-time as they occur, as well as being able to help if any unexpected issues arise.
Increased comfort and reduced stress
At a fraction of the cost of hotels and rental houses or flats, you can enjoy the comfort of a modern static caravan. Typically you'll find statics with high quality, stylish finishings, open plan living, double glazed windows, central heating and a variety of kitchen mod-cons. As long as you and you family treat it as a home, it will be a perfect solution for temporary accommodation, whether that's 3 months, 6 months or more than a year.
Increased security and privacy
Being on-site means your main property isn't left unattended during the night and allows you to quickly assess any suspicious activity. A static caravan will act as a deterrent to would be burglars and if you combine this with some security fencing and CCTV, you will be able to relax and feel as protected as possible.  This is essential to reduce stress as above, and especially if you have high value items remaining in the home.
Privacy is also maintained as you are not sharing a home as you might have done if you'd chosen to stay temporarily with family or friends. Modern models offer a good level of comfort and can be quite spacious – for added space and privacy, choose a twin static caravan and for the main bedroom, pick a unit with an en-suite.
Allows you to maintain a quality family life
As your static can be installed on site, you don't need to change your lifestyle and uproot your children's education. As your address stays the same, your children can still attend the same schools, see their nearby friends in the area and you can all maintain your normal routines.
At a time when it can feel like a lot is changing – moving from the main house to temporary accommodation – having everything else stay consistent can be a great relief.
Reduced admin such as change of address
You'll more than likely to find the process of renting a caravan  for a self build project to be a lot simpler than renting a property; there is no complex referencing and credit checks are not required. You also bypass the need to set up new utility providers at a different address.
You also won't have to change your address or reroute any post during the build, which are probably two of the last things you'll be focused on as you're renovating your house and considering all of the costs and requirements that involves.
More flexible terms than a traditional property rental
You also benefit from more flexible terms than renting a traditional property, with a minimum 3 months hire and open-ended contract you simply call us up when you no longer need the caravan. If you rent a brick and mortar property you could easily be tied into a 6 month or 12 month contract with stipulations such as having to find new tenants should you want to leave before the term has ended.
Should you rent or buy a used static caravan for your project?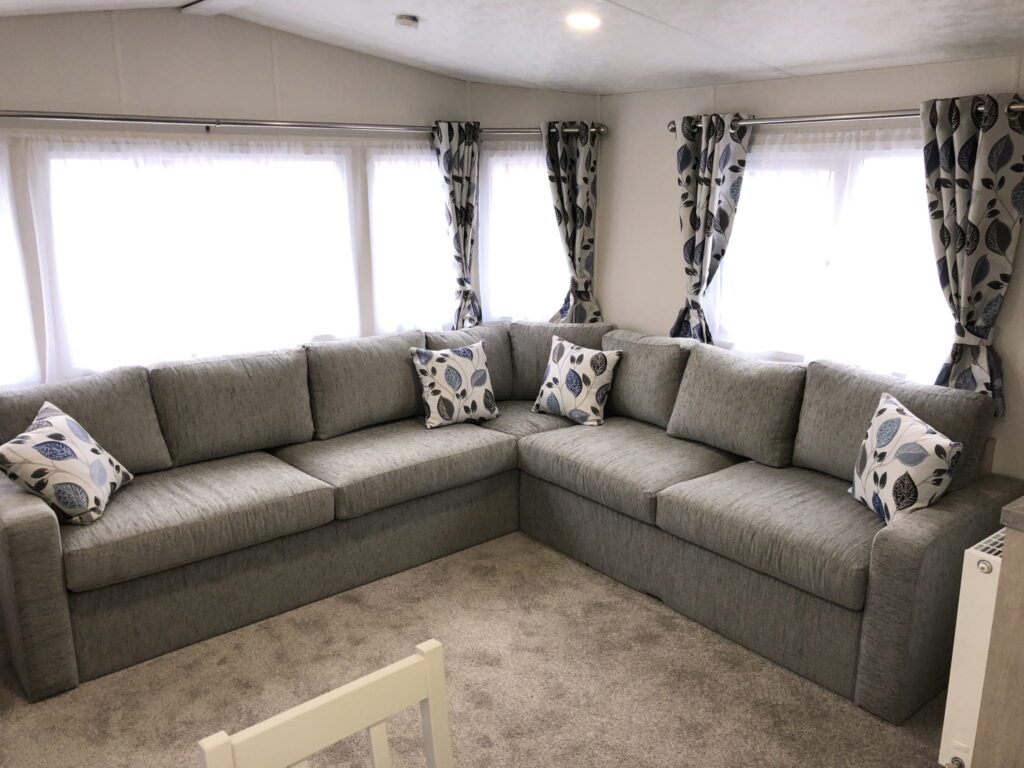 This is an important consideration and it may come down to your finances above any other consideration. Buying a caravan, even a used caravan, upfront is a large cost to incur all at once, whereas renting will be smaller monthly or per the terms of the lease agreement payments that may be more manageable.
Whilst buying a caravan can be an appealing investment, if you're only using it for temporary accommodation and won't need it after the build, they can be tricky items to sell on. With hiring you are guaranteed to have the caravan taken away and returned to the dealer without any hassle when you have your dream home completed.
Renting is also less risky than choosing a sale and buy back scheme. You're not tied to paying the full value of the caravan upfront, in the hope the dealer honours or does not quibble over the buy back value when you try and return it.
Generally renting is the preferred option for builds of up to 12 months, over this the balance of value can tip towards buying the caravan outright. Some self builders will buy a caravan with the intention of keeping it as a holiday home once construction is complete. Whichever option you decide is right for you, always check planning permission for the land you are hoping to site it on.
Choosing your self-build project static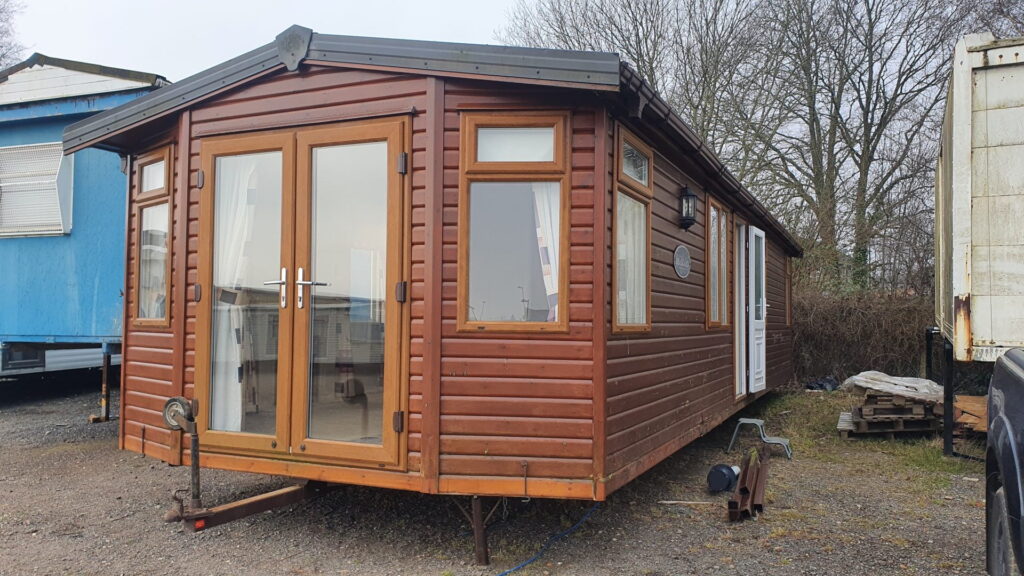 The type of static you choose will depend on your requirements. Make an enquiry with us on a specific model using the form on its page, or complete our contact form and include a link to your chosen model, as well as your requirements. We will then arrange a time to take you on a viewing at our showground in Horsham, West Sussex. We can also advise on the best alternative models for your needs.
For more advice on how to pick the right static for you, see our insider tips.