Choosing which static caravan manufacturers are best for your needs is essential to ensuring that your requirements are met. There are many types of brands that provide a range of budget to top of the range static caravans. Whether you're looking for a home away from home, temporary work accommodation, a home office or even residential accommodation during a self build. Choosing a caravan with the layout, comforts and appliances you need is essential to ensure that your needs are adhered to.
We have more than 40 years of experience working within the static caravan industry and we've seen brands come and go. We know it can be difficult, even overwhelming, trying to decide on the right make and model for you from all of the supposed 'best static caravan manufacturers' – so we've put together a list of what we consider to be the best static caravan brands on the market today.
For more information about any of the brands mentioned within this guide, or to arrange a visit to one of our showgrounds in Horsham or Billinghurst call us today on 01403 274 877. We stock a large, and ever-changing range of new and used luxury static caravans with prices to suit every budget.
Best caravan manufacturers
Willerby static caravans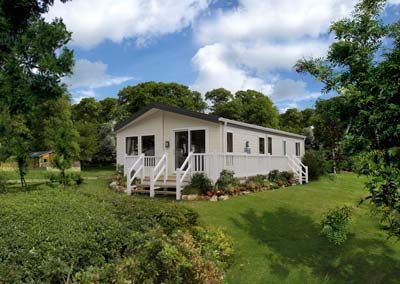 Where are they made: Hull, UK
Frankly, you can't talk about the luxury static caravan market without mentioning the name Willerby – the UK's largest static caravan manufacturer. Founded in 1946, they're not only one of the oldest names in the industry, their brand has a longstanding reputation for quality craftsmanship.
Their designs have come a long way since their humble beginnings (a steel-framed, canvas roofed twin caravan) – and Willerby now offers a range of more than 16 holiday home caravans as well as 5 luxury lodges.
A truly bespoke approach to design and innovations including the 'Rio Mobility' model has rightly led to their being named as Manufacturer of the Year in the highly prestigious Yorkshire Post Excellence Awards in their 75th year of operation.
Our most popular Willerby static caravans for sale
Atlas static caravans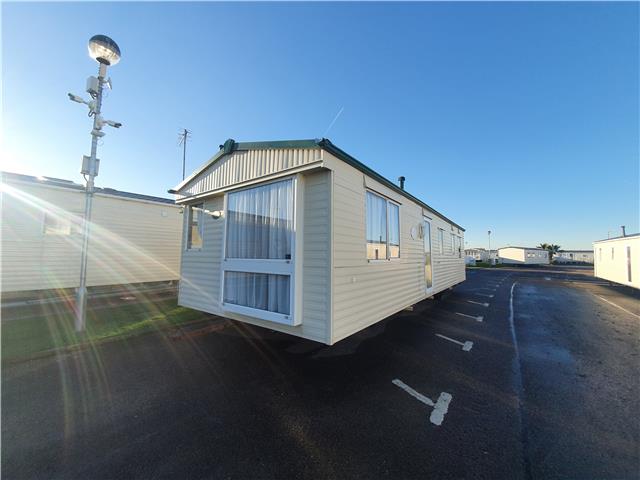 Where are they made: Hull, UK
With a range of 7 lodges and 10 holiday homes to choose from, Hull based Atlas Leisure Homes is another of our top picks. Their attention to detail, contemporary styling and competitive pricing has rightly earned them a place at the table – despite only having been on the scene for 30 years.
Known for customer satisfaction, they're a firm favourite with static caravan enthusiasts.
Our most popular Atlas static caravans for sale
Delta static caravans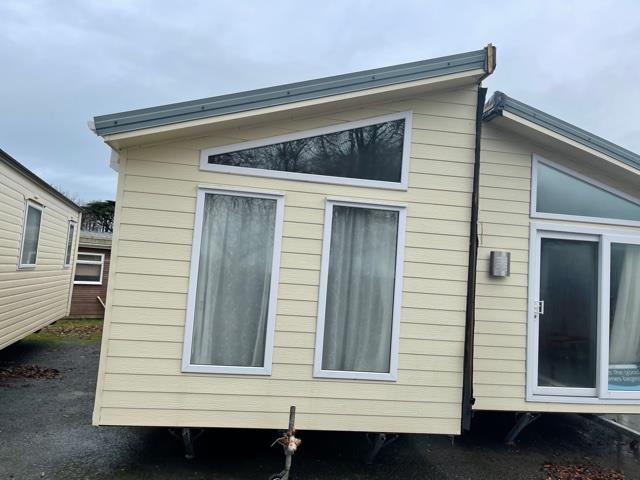 Where are they made: Hull, UK
Another Hull-based company, Delta caravans has come a long way since originally opening in 1983. They've expanded from 10 members of staff to more than 150, but their ethos of providing high-quality holiday homes at an affordable price has remained the same.
There are lots of models to choose from, in fact as of 2021 their range includes 12 static caravans in addition to 4 holiday lodges. Such is their popularity, they are no longer limited to the UK market and their models are shipped worldwide.
Our most popular Delta caravans for sale
ABI static caravans
Where are they made: Beverley, UK
ABI caravans have been around for 45 years, and it shows. Their range of static caravans and holiday lodges oozes style, comfort and quality. Their standard offerings, which are in fact full of high-end fixtures, fittings and finishes can be upgraded with a 'deluxe pack' – to include things like a fully galvanised chassis, free-standing fridge-freezers, upgrades on seating and carpets and much more.
On top of all of that ABI will offset the carbon created by the manufacture of your new, high end static caravan – so you can enjoy holiday homeownership with the peace of mind that it was built with careful consideration for the environment.
Our most popular ABI caravans for sale
Static caravans vs touring caravans
Touring caravans, as the name would suggest, are designed to be towed and relocated with ease. They tend to be smaller and more compact than static caravans, which are designed to provide longer-term accommodation on one site. We provide static caravans for hire and sale and provide free sitting within 100 miles of our Sussex showground.
How to choose the right static caravan
When it comes to choosing a static caravan, holiday home or park home there are a number of things to consider:
Location – do you have the necessary space required for your static of choice? Will you be locating your static on private land or one of the UK's many holiday parks?
Permissions – will you require any permissions in order to site your static at your chosen location?
Access – will it be feasible for your static to be sited at this location? Remember, the articulated lorry that will deliver your static is 8ft wide.
Usage – will it be necessary for your static to include features such as double glazing and central heating? Very likely if you intend to use your static during the colder months.
Utilities – will you have a connection to gas, electricity and water, if required?
New or used – new statics will be in untouched condition but fetch a premium, older models may not have the latest mod cons but this will be reflected in the price.
For more hints and tips check out our Ultimate Guide to Buying a Static Caravan.
Shop new and used static caravans
We stock a wide range of models from some of the UK's leading manufacturers, available to view at our showgrounds in Horsham and Billinghurst. Our friendly team of experts are always on hand to answer any questions you may have, and our services include delivery and siting within 100 miles of Horsham. Feel free to drop in, or send us your enquiry and we'll be in touch.