If you have a static caravan you rent out, or are deciding if this type of investment is right for you, you may be thinking about how best to maximise your rental income. Taking steps to ensure you make good returns is an important part of caravan hire and in this guide, we offer tips and advice looking at marketing your caravan, setting competitive rental rates, and providing a great guest experience. Location is also essential to success – in the UK there are many popular holiday destinations where a holiday home can be lucrative.
At N.Doe Caravans we have a large stock of used statics and new static caravans available to buy, which can then be used as rental units. Our services also include transport and siting within 100 miles of our showground in Horsham, West Sussex. Get in touch to arrange viewings and to find the ideal static for your rental needs.
Call us today – Tel: 01403 274877 (Option 1)
The importance of location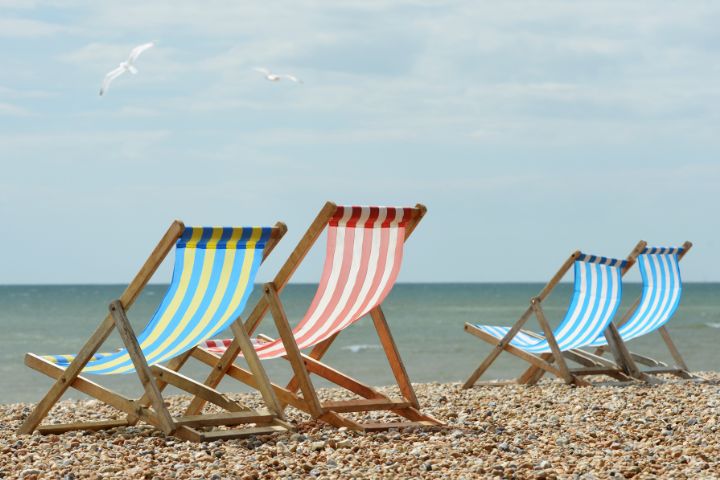 Private static caravan hire has become increasingly popular in recent years, with UK holiday parks offering an array of amenities and activities to attract renters. However, it is not enough to simply have a static available for rent; it must be situated in the perfect location to reach its rental potential.
When considering the ideal location for static caravans, proximity to attractions and amenities is crucial. Renters and holiday makers are often looking for convenience and easy access to local attractions such as beaches, theme parks, hiking trails, or historical sites for their caravan holidays. By choosing a location that offers these amenities within close proximity, you can attract more potential renters and higher rental prices.
In addition to proximity to attractions, the setting in which the static is situated also plays a significant role. A picturesque view or tranquil surroundings can enhance the renting experience for guests and increase demand for bookings – whether it be overlooking rolling hills or nestled by the sea.
Ultimately, investing time and effort into finding the perfect location will help secure increased bookings and long-term financial success. It can also be worthwhile to pick a location near to you, or even on your own private land, to ensure you can help with any queries quickly and be on hand should you be needed. Having local knowledge is also appealing to guests.
How to market your caravan rental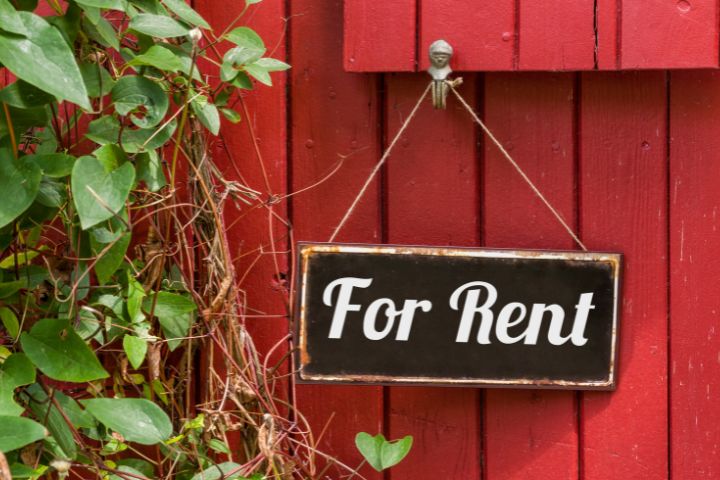 Listing your static
One effective way to maximise your rental income with a static caravan is by carefully listing it for rent, ensuring that potential renters can easily find and book your property, as well as get an accurate impression of it before they arrive.
Here are some key considerations when listing your caravan for rental:
Accurate and detailed description: Provide a comprehensive and accurate description of your static caravan, highlighting its features, amenities, and any special attractions nearby. Be sure to mention the number of bedrooms, bathrooms, living areas, as well as any additional facilities such as a fully equipped kitchen or outdoor space.
High-quality photographs: Include high-resolution photographs that showcase the interior and exterior of your holiday home. Use natural light and capture different angles to give potential renters a clear idea of what to expect. Cleanliness and neatness should be emphasised in the photos.
Pricing strategy: Set a competitive yet realistic price for renting out your static caravan. Research similar listings in the area to get an idea of market rates but consider factors such as location, amenities, and peak seasons when determining your pricing strategy.
Promote guest reviews: Encourage guests who have stayed in your caravan to leave reviews. Positive reviews can greatly enhance the credibility of your listing and attract more potential renters.
Collaborating with local businesses or tourism organisations can also help increase visibility and reach a larger audience interested in exploring the area on their caravan holidays.
Online and offline strategies
Having a combination of online and offline marketing strategies can significantly enhance the visibility and reach of a static caravan rental, and help boost bookings.
Online, in addition to your listings, you could create a website to showcase your rental to make it appealing for someone's next caravan holiday, alongside a booking calendar to show availability. Additionally, social media platforms provide an excellent opportunity to engage with a wider audience by posting related content, sharing testimonials from previous guests, and offering promotions. In short, your potential guests need to be able to find you online and know about what you offer.
Whilst online efforts are essential, traditional or offline strategies are also effective. You could distribute brochures, advertise in newspapers, and attend industry trade shows or exhibitions.
Setting competitive rates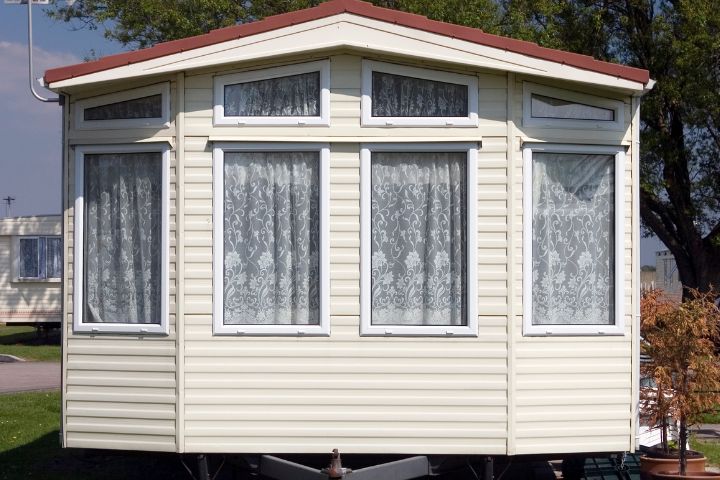 Deciding the rental price should involve a thorough analysis of factors such as:
location
amenities
size
condition of the static caravan
market research on similar rentals in the area
Understanding seasonal demand is also crucial in order to adjust prices accordingly during peak and off-peak periods, maximising your rental income potential.
How to decide your rental price
Firstly, the location of your static caravan plays a crucial role in determining its rental price. If your caravan is situated in a popular tourist destination or near attractions such as beaches or national parks, you can set a higher rental price due to increased demand. On the other hand, if your caravan is located in a less popular area with fewer amenities nearby, you may need to adjust the price accordingly.
Secondly, consider the amenities offered by your static caravan when deciding on the rental price. Caravans that provide additional facilities like hot tubs, BBQ areas, or access to leisure facilities such as swimming pools or gyms are likely to earn higher rental rates. The quality and condition of the accommodation itself also play an important role in determining the appropriate rental price. For example, a well-maintained and modern static caravan with comfortable furnishings is more likely to attract renters willing to pay a higher rate when compared to older, tired and dated models.
Assessing market demand is also essential. Research similar listings in the area and compare their prices to get an idea of what renters are willing to pay. Consider seasonal variations as well; during peak times when demand is high, you can increase your rates accordingly. During off-peak periods where demand may be lower, it might be necessary to lower your prices slightly to attract renters.
Seasonal demand
Holiday caravans and rentals experience varying levels of popularity depending on the time of year. During school holidays and summer months, there is typically a surge in holidaymakers seeking UK holidays and looking for caravans for hire. Families with children are particularly drawn to this type of accommodation due to its affordability and convenience. Many people choose late deals or last-minute bookings, making it essential to keep an eye on any sudden availability or cancellation that may arise during these high-demand periods.
On the other hand, outside of peak seasons, such as during winter or weekdays when fewer people take caravan holidays, there may be a decline in interest. Being aware of these seasonal patterns will enable you to tailor your marketing efforts and pricing strategy accordingly.
To effectively adapt to seasonal demand trends, it is advisable to complete thorough research on popular holiday periods in your area and monitor local events or attractions that may influence visitor numbers. Additionally, keeping track of your competitors' pricing strategies can provide valuable insights into market trends and help you position yourself competitively within the industry.
Providing a great guest experience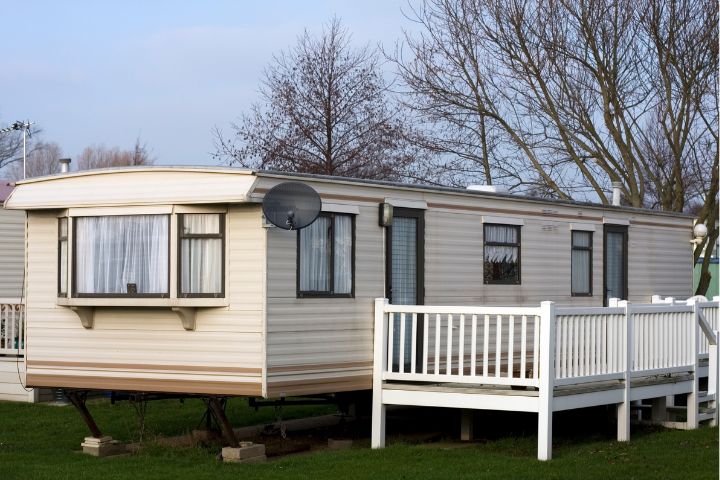 Create a welcoming space
Creating a welcoming space not only enhances the overall guest experience but also increases the likelihood of repeat bookings and positive reviews. One way to achieve this is by ensuring that the interior of the static caravan is clean, well-maintained, and aesthetically pleasing.
Paying attention to 'the details' can greatly contribute to creating a warm and inviting atmosphere, such as:
comfortable furnishings
tasteful décor
adequate lighting
essential supplies (toiletries, fresh linen, kitchen equipment)
local information (guidebooks, welcome pack)
Incorporating thoughtful touches that are relevant can also elevate the overall appeal of the space. For instance, if your static caravan is located in a coastal area, you could consider including beach-themed decorations or providing beach equipment like chairs or umbrellas for guests to use. Similarly, if your location boasts beautiful natural surroundings or outdoor activities nearby, offering outdoor seating areas or providing information about local walking trails can add value to the guest experience.
However, it is important to strike a balance between functionality and aesthetics when creating a welcoming space in order to attract potential renters who are seeking both comfort and visual appeal in their accommodation choice. Renters are more likely to choose accommodations that offer an attractive ambiance along with essential amenities that cater to their needs, and this can also contribute towards positive word-of-mouth recommendations.
Amenities and features
One interesting consideration is that static caravans with additional amenities and features, such as a hot tub or outdoor barbecue area, can achieve higher rental prices compared to those without these added luxuries.
Renters and guests are often willing to pay more for a static caravan that offers extra facilities and conveniences. These amenities not only enhance the overall experience for guests but also increase the perceived value of the rental property. For example, having a hot tub allows guests to relax and unwind during their stay, while an outdoor barbecue area provides an opportunity for enjoyable meals and socialising. By investing in amenities and features, static caravan owners can attract more renters and potentially earn a higher rental income.
When considering which amenities to include in your static caravan, it is important to assess the preferences of your target market. For instance, if you are situated in a holiday park known for its swimming pools or other recreational activities, it may be wise to focus on enhancing other aspects of your accommodation rather than duplicating existing facilities.
By providing unique amenities and features that complement the offerings of holiday parks, you can differentiate your static caravan and maximise its rental income potential. If your static rental is in a park, check what you are allowed to do before investing money and time into any changes.
Maintenance and cleaning
Maintenance and cleaning are crucial aspects of ensuring that a static caravan remains in excellent condition, providing a clean and well-maintained environment for guests to enjoy their stay. Regular maintenance is essential to keep the caravan in good working order and prevent any potential issues from arising.
This includes:
Keeping the interior clean and fresh
Checking appliances work as expected
Regularly checking for leaks
Inspecting plumbing and electrical systems
Maintaining the exterior of the caravan
By addressing any maintenance needs promptly, you can avoid costly repairs down the line and reduce the risk of missing the opportunity to rent out your caravan due to having to schedule in repair work.
To maintain cleanliness, regular cleaning of the static caravan is necessary. This involves not only tidying up after each guest's departure but also deep cleaning on a regular basis. The interior should be thoroughly cleaned, including vacuuming or mopping floors, wiping surfaces, cleaning windows, and sanitising bathrooms. Additionally, attention should be given to the exterior of the caravan by removing any debris or dirt that may accumulate over time.
By investing time and effort into these aspects, you can create a desirable rental environment that attracts repeat customers and generates higher rental income in the long run.
Managing bookings and communication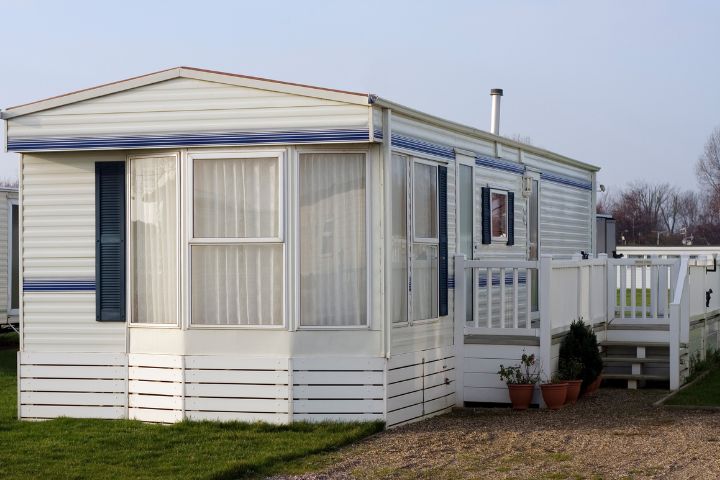 Effective management of bookings and clear communication with potential renters are essential factors in ensuring a successful rental experience for both static caravan owners and guests. Maximising rental income relies heavily on efficient booking management for caravan holidays, which involves:
keeping track of availability
responding promptly to inquiries
maintaining a reliable system for securing reservations
It is crucial for owners to have a streamlined process in place that allows them to handle multiple bookings without any confusion or double bookings. This not only ensures an optimal occupancy rate but also enhances the reputation of the static caravan as a desirable rental option.
Owners should aim to respond promptly and professionally to messages, addressing any questions or concerns. Effective communication can help build trust between the owner and the renter, which is essential for a positive rental experience. Providing accurate details about the amenities, policies, and pricing of the static caravan can help attract potential renters who are looking for specific features or requirements.
Furthermore, effective communication extends beyond the initial inquiry stage. Keeping open lines of communication throughout the booking process until check-in ensures that both parties are well-informed and prepared. Owners should provide clear instructions on how to access the static caravan upon arrival, any additional charges or fees that may apply during their stay, as well as contact information in case of emergencies or maintenance issues.
Overall, these practices contribute significantly to enhancing both financial returns for owners and creating positive experiences for guests renting a static caravan.
How to improve and stay ahead
In the UK static caravan hire market, there is a growing demand for high-quality accommodation that is cost-effective. Therefore, static caravan owners should focus on improving the amenities and services they offer to attract renters and to protect their rental income.
One way to improve your static caravan is by investing in modern and up-to-date facilities. Upgrading the kitchen appliances, bathroom fixtures, and entertainment systems can enhance the comfort and convenience of your guests, and providing reliable Wi-Fi and offering access to streaming services can be seen as added value by potential renters.
Staying ahead in the rental market also requires effective marketing strategies. Professional photography showcasing both the interior and exterior of your static caravan will help make an impact on potential customers' decision-making, whilst offering flexible booking options such as shorter stays or special discounts during off-peak seasons can entice more guests throughout the year.
Ultimately, staying ahead in this industry means constantly seeking ways to improve your offering while keeping an eye on customer preferences and demands within the UK caravan hire market.
Legal and insurance considerations
Legal and insurance considerations play a crucial role in ensuring the smooth operation and protection of both static caravan owners and renters. When it comes to achieving the rental income you want from your static caravan, being aware of the legal requirements is essential.
Firstly, it is important to check whether you need planning permission for siting a caravan on your property or if there are any restrictions in place. Additionally, understanding the relevant regulations regarding health and safety, fire safety, and electrical safety is vital to protect both yourself and your guests.
Insurance considerations are equally important when renting out your caravan. As a caravan owner, it is crucial to have adequate insurance coverage that protects against potential risks such as theft, damage from natural disasters, or accidents that may occur on your property. Furthermore, liability insurance is essential to cover any potential injuries or damages that may be caused by guests while staying in your caravan. It is advisable to consult with an insurance professional who specialises in caravans to ensure you have the appropriate coverage for your specific needs.
In addition to legal requirements and insurance considerations, there are some practical steps you can take to further protect yourself and enhance the rental experience for guests. Keeping detailed records of all transactions including rental agreements, payments received, and any maintenance or repairs undertaken will help ensure transparency and accountability. Regularly inspecting the static before each new rental period can help identify any potential issues early on and address them promptly. It is also recommended to have clear guidelines for renters regarding behaviour expectations during their stay.
Holiday parks and caravan parks will have their own conditions for rentals, so make sure you fully understand your responsibilities if your static is sited in a park.
Buy an affordable static with N. Doe Caravans
Investing in a static caravan to rent can be an exciting opportunity and with the popularity of caravan holidays in the UK, it can be a fantastic investment – especially if you offer an excellent location, great value, and a memorable guest experience.
For help in finding the ideal static caravans to hire out, call us today to learn more about our stock, including top brands and new models. We can book viewings and offer advice based on our more than 40 years experience.
Tel: 01403 274877 (Option 1)
Email: [email protected]