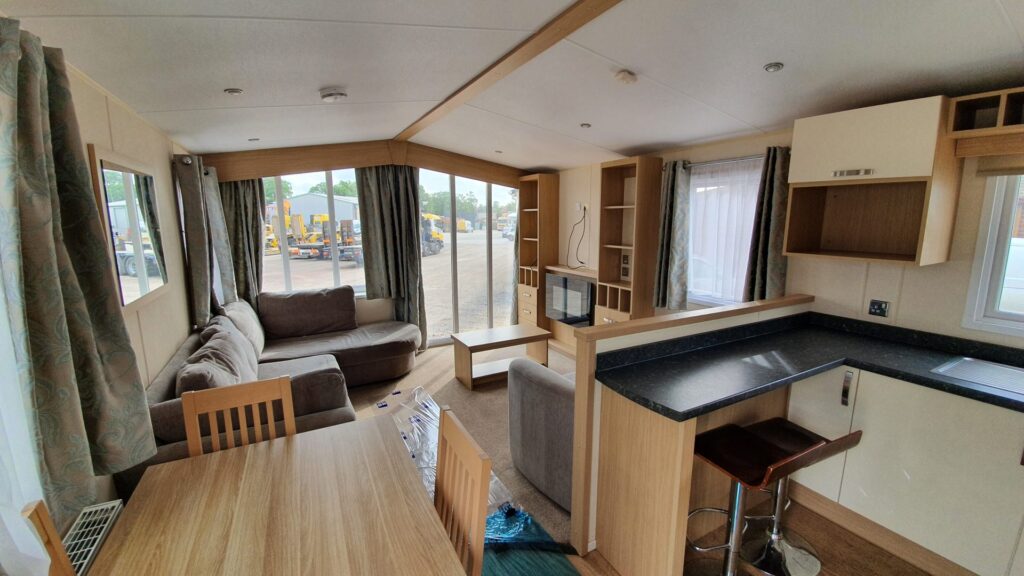 Static caravans have long been a great investment for couples, families and singles to find their ideal permanent home, or a hassle-free holiday home. When you're researching which models, features and parks you'd prefer, you'll soon realise that there are many reasons and benefits to owning statics, rather than renting or getting a mortgage for a traditional property.
Whether you've made your decision or are still unsure on the right choice for you, static caravans can easily offer both luxury and comfort, as well as incredible value for money. As 'staycations' and holidays in the UK become more and more popular, now is the time to invest.
To help you with your research, we've put together the top five benefits of static caravan ownership, including a look at why used static caravans may be the perfect, affordable solution.
Benefits to owning a static caravan
1. Cost effective accommodation
Static caravans from leading brands are expertly designed with comfort, luxury and style in mind, with modern models being particularly impressive. In comparison to traditional brick and mortar homes, they offer affordable housing solutions for private ownership, perhaps with a quality that would otherwise be out of your budget.
More and more statics have plenty of storage options and practical layouts that make the most of the space available. With a huge selection of sizes – 1, 2, 3+ bedrooms – and twin units, there's something for everyone. You could even look to sublet a room (if permitted at your chosen site if you will locate within a holiday park) to earn extra money.
Of course, used static caravans offer even more value with some older models available from around £3,000, all the way up to luxury modern units in the region of £20k. If taken care of, statics can last and reach ages of 35+ before being disposed of.
2. Luxury and modern interiors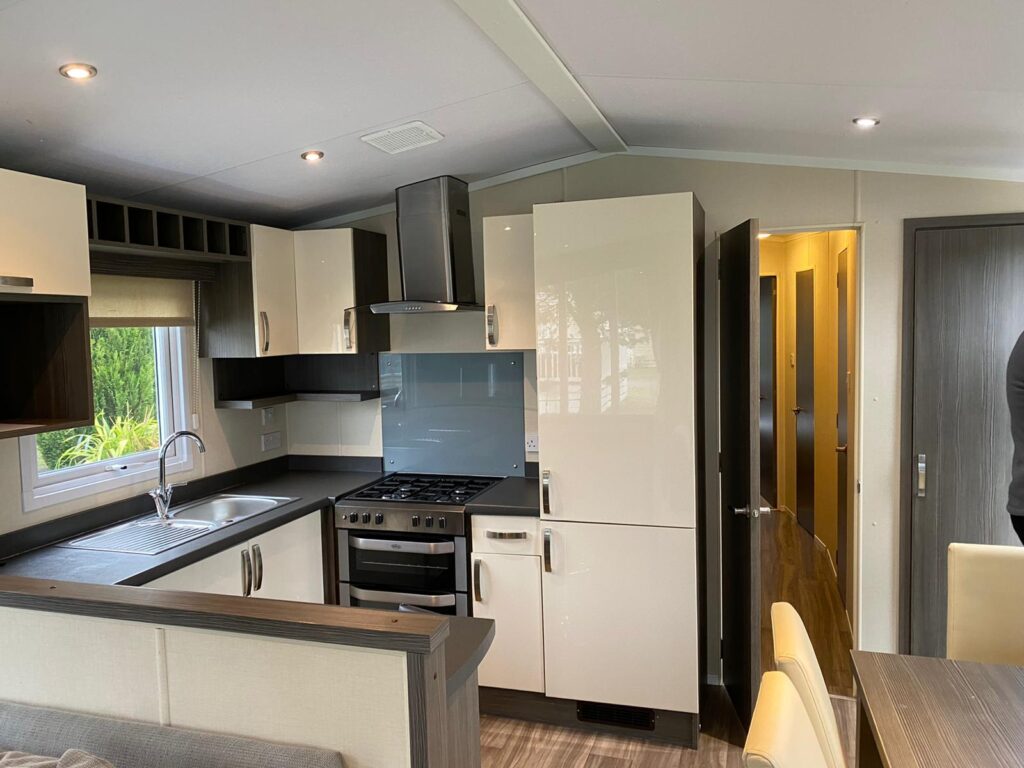 When looking at owning a static, you get to pick the specific model you like the most, so you're guaranteed to feel at home with the design and interiors. Statics from the last few years feature modern and high-end fittings that are both practical and look great. With many coming furnished, you don't even have to worry about the additional cost of furniture and mod-cons.
Generally decorated to a high standard and in a neutral design, you can move in and make your own mark, or keep it subtle depending on your own tastes. Either way, you're benefiting from a high quality finish and design for less than the same standard in a traditional brick and mortar property.
3. Easy travel – no towing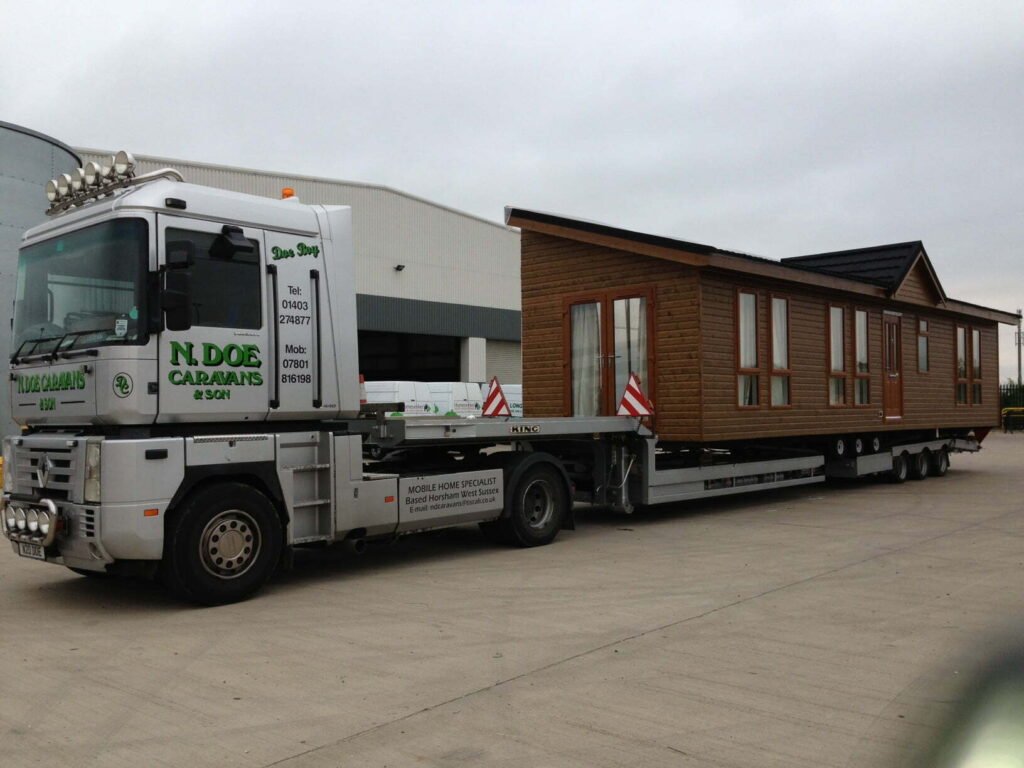 Choosing a static can often be a choice between choosing a static or a touring caravan. The main benefit of a static is once you have had it transported and sited, you don't need to arrange for it to move regularly or deal with the hassle and stress of towing and maneuvering. If you're thinking you'll use your static as a holiday home, simply have it sited in the location of your choice and enjoy breaks there throughout the year.
As a holiday home, a park may allow for rental or letting out of sited caravans so you can earn an income when you aren't holidaying. Always check this is permitted before choosing a park if you have this in mind. Consider choosing statics that have double glazing and central heating for year round use, maximising your earning potential.
4. Access to beautiful locations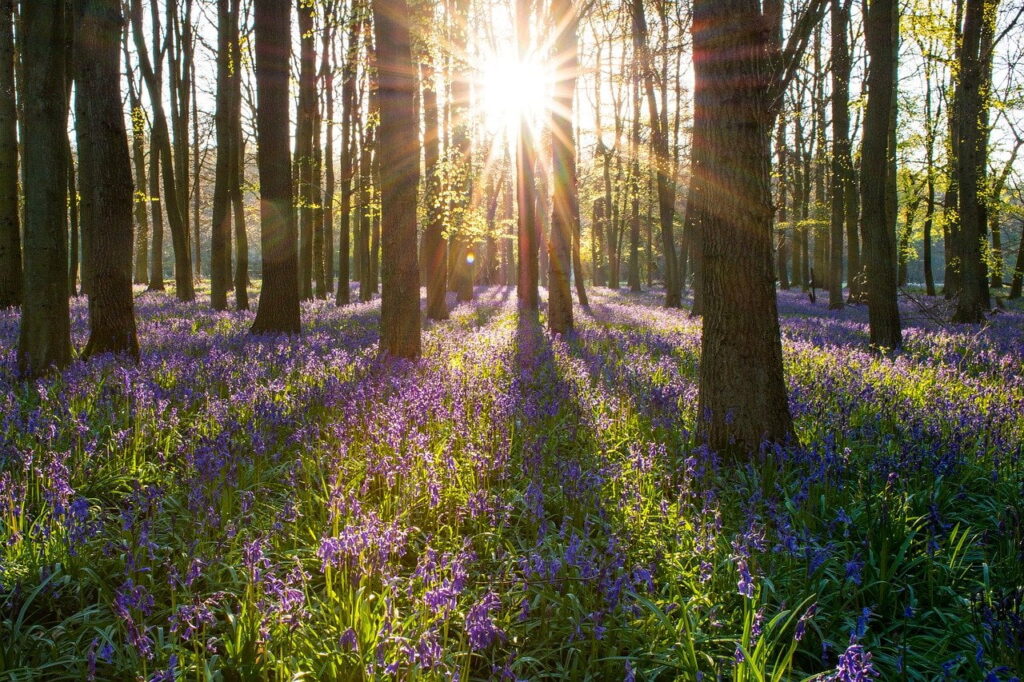 Holiday parks and caravan sites across the UK are in some of the most beautiful locations in the country, offering fantastic views, relaxing environments and often a range of facilities and activities for residents. By owning a static caravan suitable for your park of choice, you can sit back, relax and enjoy.
Whether a home or a home away from home, you gain access to land you wouldn't otherwise be able to enjoy, and the chance to discover countryside walks and attractions. If this sounds like the perfect lifestyle, it could be the best reason for you to invest in ownership.
5. Being part of a community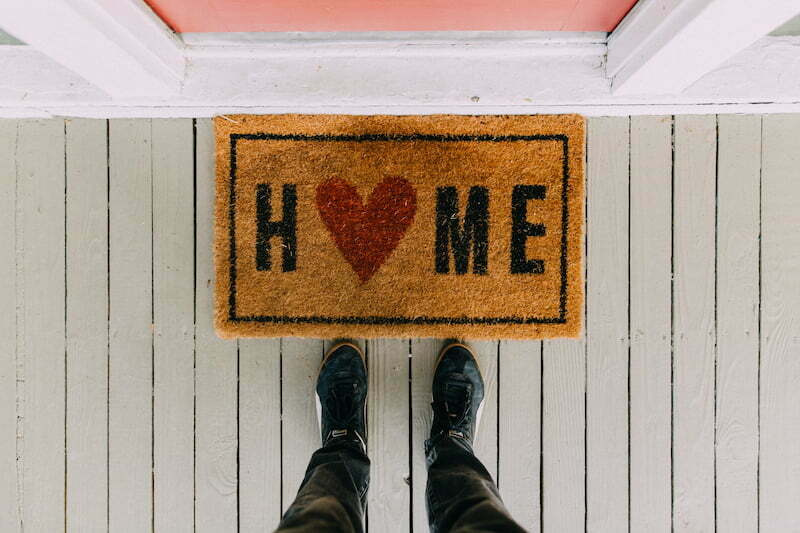 For both full-time residents and those who holiday at parks, you can find new neighbours and a new community of like-minded people to meet and form friendships with over time. This can be a rewarding experience and a huge part of static caravan life.
When you're buying a static, check it fits all the requirements and access for parks to understand where you can site it, particularly if you already have a specific community or location you'd like to join.
Should you buy new or used statics?
Ultimately, this comes down to budget considerations and if all your requirements are being met by either a new or a used model. Buying new means you enjoy brand new features, similar to buying a new home, but it does come at a premium price tag and again, as a new home, will reduce in value as soon as you've moved in.
See our guide on buying a used static caravan to go more in-depth into the considerations. Helpful further reading would also be our look at the additional costs to consider for caravan ownership, such as transportation, siting, utilities and site fees, which need to be included in your budget.
Are statics a good investment?
Chances are, you've already realised that statics are a good investment and that it's an investment right for you. Ownership of a model comes with a high initial cost but offers great value over time, especially if you would otherwise be renting for extended periods.
They are also fantastic buy-to-let opportunities and have the potential to have a high rental yield for a comparatively low investment against conventional brick homes.
Contact us today
Once you have located where you wish to have your caravan sited, simply contact us to enquire about our huge selections of statics from leading brands like Willerby and Atlas, don't hesitate to get in touch. You can call us on 01403 274877 and we'll be happy to help.
Our large showground is based in Horsham, West Sussex and we deliver within 100 miles of this location.